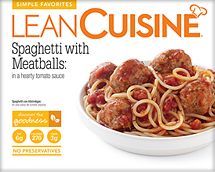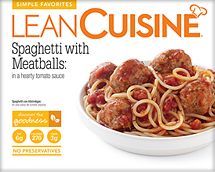 Lean Cuisine, produced by Nestle, has ordered more than 10,000 pounds of its frozen spaghetti and meatball entrees recalled, according to the Department of Agriculture.

The dishes are said to contain possible plastic foreign material. The company received complaints from consumers who discovered hard plastic in the frozen spaghetti and meatball dinners. No injuries were reported.
The Lean Cuisine spaghetti and meatball dinners were shipped to stores east of the Rocky Mountains. Complaints were recorded from consumers in Wisconsin, Minnesota and South Dakota.
The USDA's Food Safety and Inspection Service said the health risk is low.
For more information, contact the company at 1-866-606-8264.