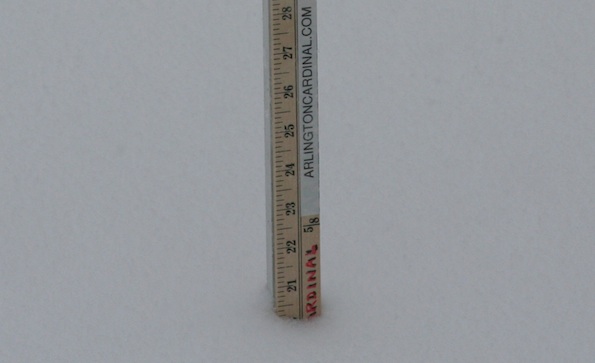 Yardstick showing 21 inches in an area of lesser depth compared to other areas in Arlington Heights because it was swept away by winds. The yardstick was placed in an area that already had a 4-inch snow cover. An official Arlingtoncardinal.com snow measurement will be published later today after some averages are obtained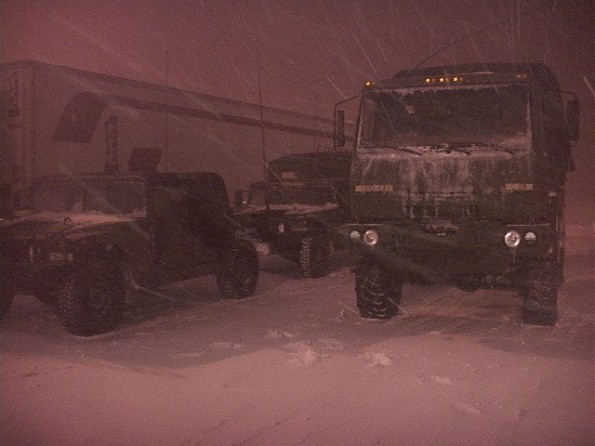 Illinois National Guard vehicles on Interstate 80. Photos courtesy Todd Sherman/Facebook & YouTube.com/7089540230.
The Ground Hog Day Blizzard of 2011 has lived up to its hype. Chicago and suburbs has been hit by on early analysis appears to be the third largest snow storm to hit Chicago, except for one minor detail — it's not done yet.
As of 9 a.m., 19.5 inches of snow was recorded at O'Hare International Airport. The storm is bigger than the the January 1979, and already beats the record snow for any day in February in Chicago.
Major Chicago Snow Storms in History

1. 23.0 inches on Jan. 26-27, 1967

2. 21.6 inches on Jan .1-3, 1999

3. 19.5 inches on Feb. 1-2, 2011 (in progress/snow still falling)

4. 19.2 inches on March 25-26, 1930

5. 18.8 inches on Jan. 13-14, 1979
Chicago experienced 70 mph gusts at the lake shore with 25-foot waves.
Lake Shore Drive still closed because of stranded cars and buses.
Hillside Towing, the official accident and roadway towing company for Arlington Height,s has a list of over 200 cars waiting to be towed at 9:10 a.m.
The Illinois Department of Transportation restricted access to roadways to prevent further incidents of stranded motorist and to facilitate rescue of the motorists that were already stranded. Access is restricted at the following locations until further notice:
I-80 – from IL Route 47 (Morris) to IL Route 26 (Princeton)
I-88 – from IL Route 40 (Rock Falls) to I-80 (Rock Island County)
I-74 – from milepost 51 (Galesburg) to milepost 87 (Peoria)
I-39 – from I-55 to US Route 20
I-155 – from I-55 to I-74
I-55 – closed at Lake Shore Drive
I-290 – from St. Charles to I-90
I-57 – southbound at I-80
See more at gettingaroundillinois.com

Police from Arlington Heights and all northwest suburbs have been rescuing drivers, non-stop since about 10:00 p.m. At least five people were stuck on the train tracks — especially near Wilke Road. Many people have been transferred by police to hotels, police stations, their jobs (if nearby) warming centers by police. Some chose to stay with their cars. Cars were stranded on Lake Cook Road, Northwest Highway, Arlington Heights Road, side streets and more.

Some people weren't so happy with Chicago police when they made travelers abandon their cars on Lake Shore Drive, but the situation was dangerous with 70 mph gust and the sheer number of people stranded.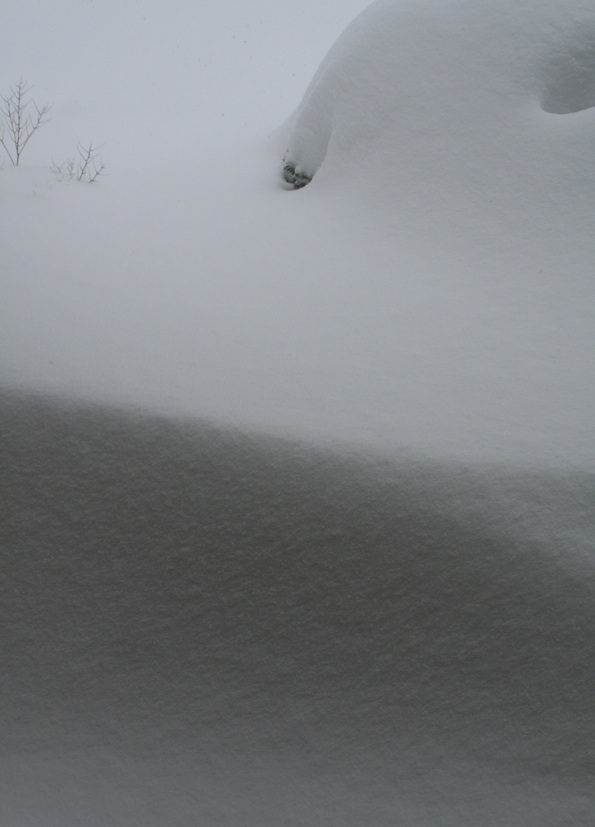 Snowed in at the front door in Arlington Heights.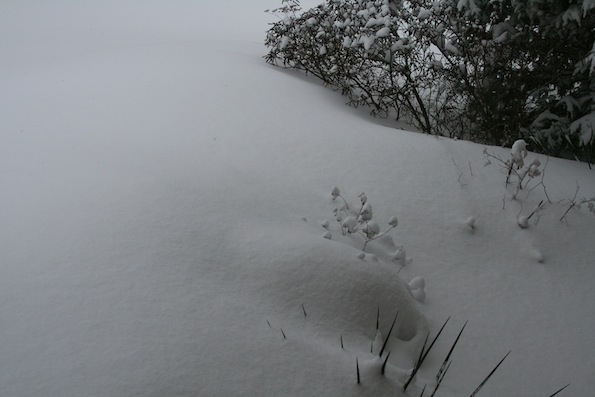 Snow drifts over 3 feet, larger drifts in areas of roadways near open fields.

You can now get your own personalized version of Lake Shore Drive from Aliotta Haynes Jeremiah, for yourself or as a gift at lakeshoredrivemusic.com