GREAT LAKES MAN ARRESTED AFTER SEX WITH TEEN VICTIM
Underage Girl and Offender Met On MySpace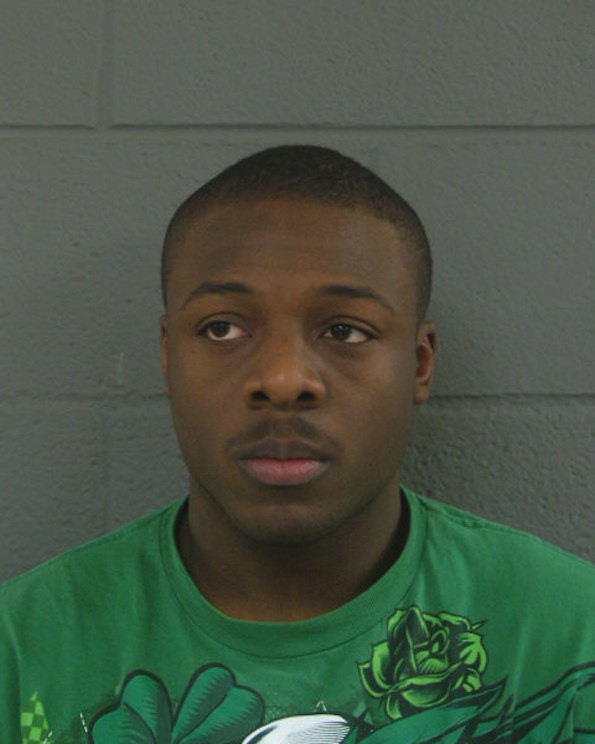 Steve Burton (Cook County Sheriff Police photo).
Bond has been set at $100,000 for a Great Lakes man who engaged in sex acts with a 13-year-old girl he met on MySpace.com, Cook County Sheriff Thomas J. Dart announced Thursday.
Steve Burton, 20, of the 1800 block of California Avenue, has been charged with one count of criminal sexual assault and one count of aggravated criminal sexual abuse. He appeared in Skokie bond court on January 17th.

Cook County Sheriff's Police detectives began an investigation January 15th after Burton and the teen victim were discovered in a vehicle parked in Lions Woods, located at Golf and River Roads. A Des Plaines Police officer noticed two people in the car who appeared to be in the process of getting dressed, including an underage girl. The officer brought Barton and the teen to the Des Plaines Police Department for questioning by Forest Preserve patrol officers and Cook County Sheriff's Police investigators.
The victim told Sheriff's Police detectives that she met Burton on MySpace when she was 12, and they had been texting, chatting on Facebook, and talking by phone for approximately six months. The victim also told investigators that she and Burton met several times in person, and that he knew she was underage. On January 15th, the victim said Burton called her several times, then showed up at her home and drove her to the forest preserve, where they engaged in sex acts.
After questioning by detectives, Burton admitted in a written statement that he knew the victim was 12 years old when they met online. Burton also admitted that he had engaged in sex acts with the victim on at least four other occasions.
Steve Burton's next court date is February 3rd in Skokie. The Sheriff's Department of Women's Justice Services has reached out to assist the victim, and the Department of Children and Family Services is investigating her well-being