JAILED SUBURBAN MAN TRIES TO ARRANGE MURDER FOR HIRE
Wanted domestic battery victim killed, then planned to leave the U.S.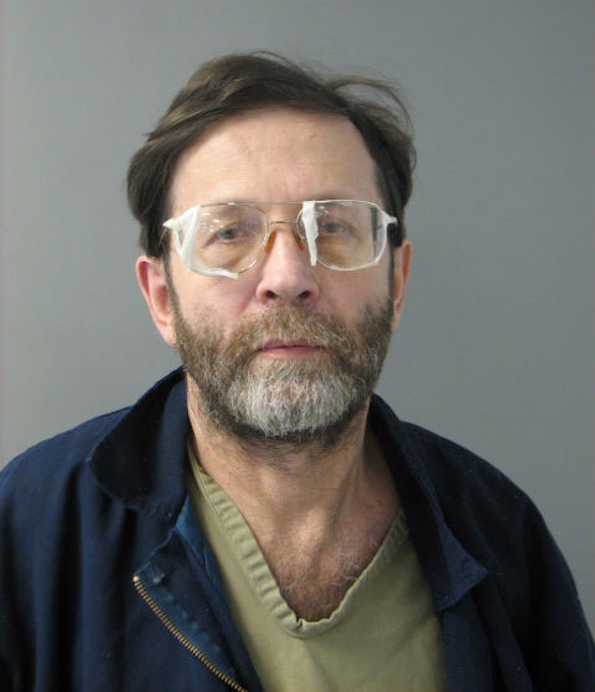 Mikhail Gelzin (Cook County Sheriff Police photo).
A Buffalo Grove man just weeks away from completing a short jail sentence for domestic violence-related charges is now being held on $1 million bond after he attempted to arrange for the murder of his victim, Cook County Sheriff Thomas J. Dart said Saturday.

Mikhail "Mike' Gelzin, 53, of Buffalo Grove, has been serving a 180-day sentence for repeatedly violating the terms of an order of protection filed against him after a 2009 domestic battery arrest in Wilmette. Since that initial incident, Wilmette police have arrested Gelzin for calling, emailing and driving past the home of his victim.
Gelzin, who has been serving that sentence in a minimum-security division of the Cook County Jail, was set to appear in court again on March 2 and could have seen his jail term end after that hearing. But investigators with the Cook County Sheriff's Criminal Intelligence Unit learned Gelzin was actively seeking someone to kill the woman he had been arrested for battering and harassing.
CIU – an investigative unit based at the jail – arranged for an undercover officer to pose as a hitman and communicate with Gelzin. On Thursday, Gelzin agreed to provide the officer with $15,000 in cash in exchange for the murder of the woman. Later, Gelzin asked to negotiate the price down and finally agreed to pay the officer $12,000. Gelzin, who was born in Russia, said he planned to flee the country and live overseas as soon as he left jail.
Gelzin appeared in bond court at 26th and California on Saturday. He will now be re-classified to a maximum security division of the jail while he is awaiting trial, due to the severity of the new criminal charge filed against him. Solicitation of murder for hire is a class X felony, the most serious criminal charge in the State of Illinois, and is punishable by up to 30 years in prison.