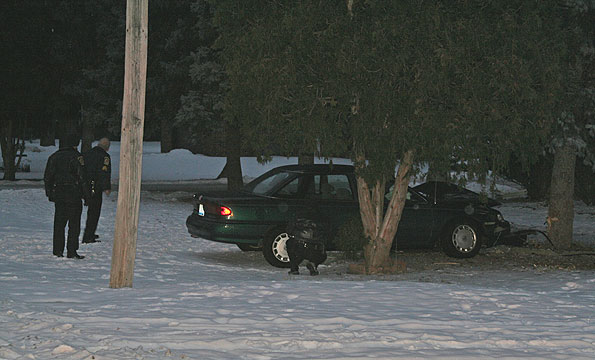 Arlington Heights police begin a prolonged accident investigation in the 1000 block of South Walnut Avenue Wednesday night.
Arlington Heights police and firefighter/paramedics responded about 4:10 PM Wednesday to a report of a car vs. tree crash in the 1000 block of South Walnut Avenue, just south of Central Road. Police arrived to find a male driver unconscious still inside the car. According to a witness at the scene, paramedics worked on a male victim inside the ambulance for a 'long time' before the victim was transported to the hospital.
Arlington Heights police were involved in a prolonged accident investigation that ended just after 8:30 p.m. At least one mailbox was also hit north of the crash vs. tree scene. Apparently, a medical issue may have contributed to the crash.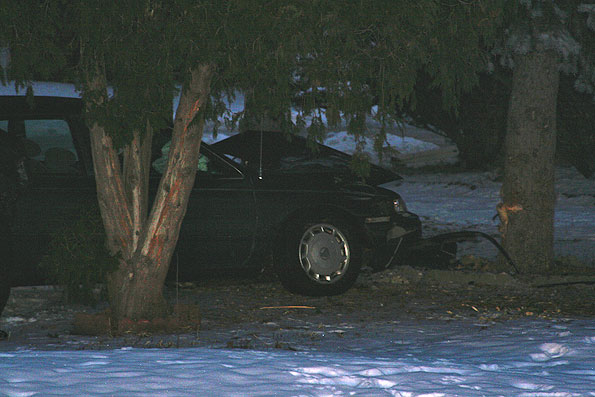 Front end damage to a car crash into a tree on South Walnut Avenue.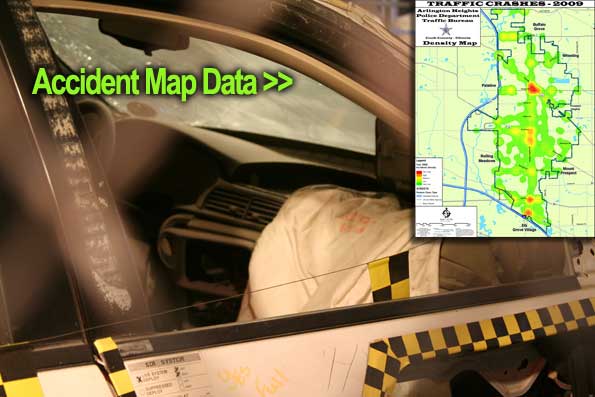 Click the graphic to access the accident map data for the Village of Arlington Heights.