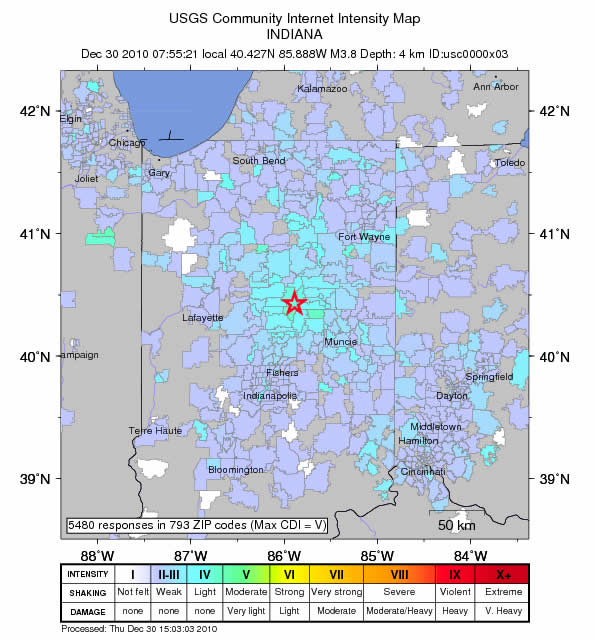 USGS Community Internet Intensity Map December 30 2010.
A magnitude 3.8 earthquake at a depth of 3.0 miles hit central Indiana at 6:55 am local time (12:55 GMT) Thursday, according to the USGS.
There were no immediate reports of injuries or damages from the quake, which was centered 50 miles (75 km) northeast of Indianapolis.
Numerous reports from people in Greentown, Kokomo, Elwood, Fairmount, Jonesboro, and Marion.
Several people on Twitter wrote that their houses shook, doors rattled and the earthquake sounded like rolling thunder. Some people reported hearing a loud boom like a semi-trailer hit a building. The earthquake lasted about 5 or 6 seconds.