Arlington Heights police and firefighter/paramedics responded 7:17:41 PM Thursday 11/4/2010 to a report of a hit-and-run crash with personal injury at the intersection of Northwest Highway and Euclid Avenue. A red Ford Ranger was hit by a sedan. Arlington Heights police are investigating.
Check Arlington Heights area police and fire calls every day on Twitter or the CRIME & FIRE BLOGS …

FOLLOW ARLINGTONCARDS ON TWITTER!
OR …
CRIME BLOG COLUMN …
FIRE BLOG COLUMN
Follow ALL Arlingtoncardinal.com posts and other tweets on twitter.com/earlyreport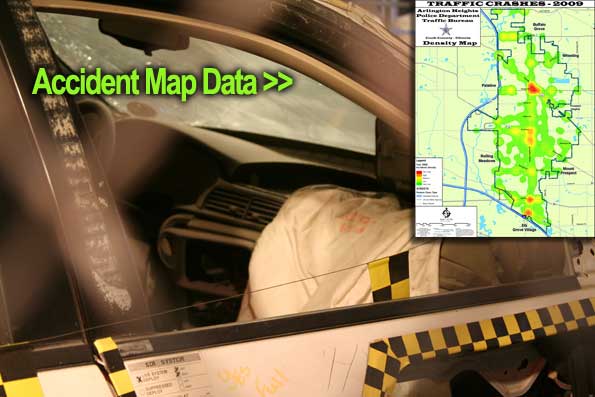 Click the graphic to access the accident map data for the Village of Arlington Heights.