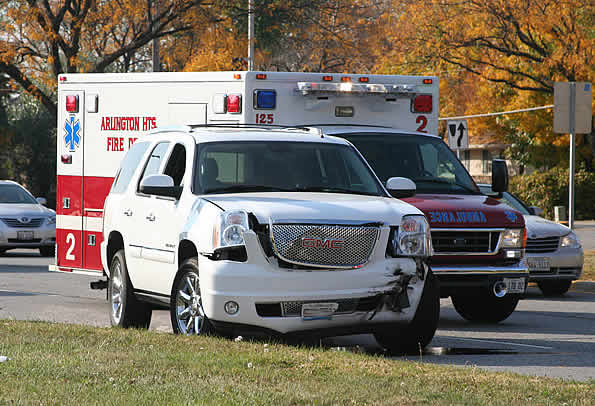 GMC Denali with moderate front-end damage after crash at Palatine Road and the driveway into Olive Garden/Fresh Market.
Arlington Heights police and firefighter/paramedics responded about 3:20 p.m. Monday to Palatine Road, just east of Rand Road near Olive Garden. A white GMC Denali and a grayish-green Nissan Altima crashed, causing an injury to an elderly backseat passenger in the Altima. The woman was transported to a local hospital.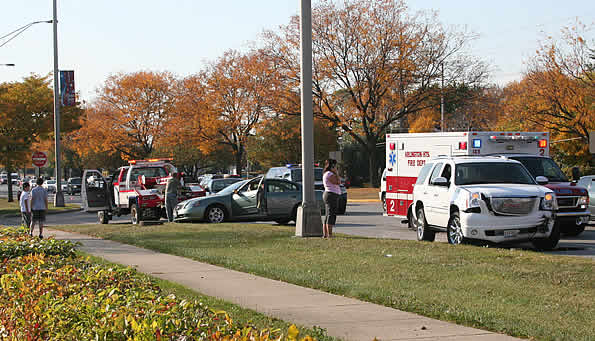 Accident scene with Nissan Altima in the background with moderate right-front damage (not shown).
The stretch of road on Palatine Road east of Rand Road is a common location of accidents — some serious.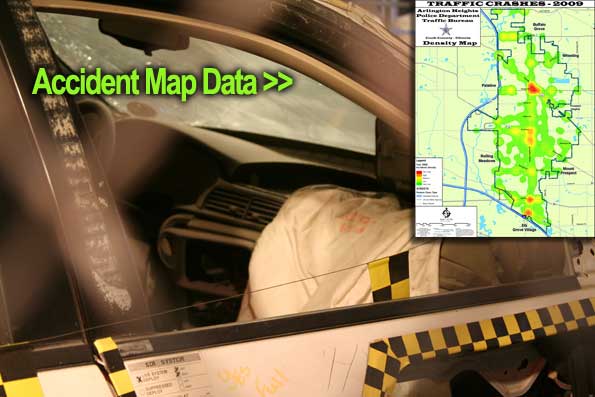 Click the graphic to access the accident map data for the Village of Arlington Heights.