Cardinal Dashcam: Police activity on Aptakisic Road, just east of Route 83 in Long Grove for battery in progress/group of subjects attacking a cab driver.
Buffalo Grove police responded about 12:20 a.m. Saturday to assist Lake County Sheriff's deputies for a report of a battery in progress in the 5100 block of Aptakisic Road in Long Grove. Lake County Sheriff's deputies initially responded to the battery in progress for a report of several people attacking a cab driver. The deputies had several subjects in custody, and requested assistance from Buffalo Grove police.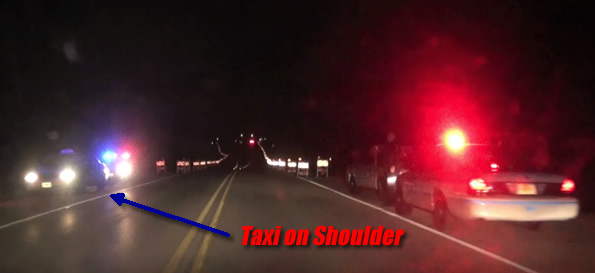 At least four Buffalo Grove police units responded with at least six Lake County Sheriff's police units on the scene. A taxi cab was parked on the eastbound shoulder of Aptakisic east of Route 83. Police activity was on the north side of Aptakisic with several police units parked on a long driveway of the home, and on both sides of Aptakisic Road near the taxi. The stretch of road is dark and relatively isolated for suburban Chicago.