Arlington Heights police received a report about 2:40 p.m. Sunday that a driver in an orange Dodge Charger was peeling out and burning tires in the parking lot at Olive School and Greens Park. The vehicle was last seen northbound on Belmont Avenue.
Arlington Heights police checked the area, but the vehicle was already gone.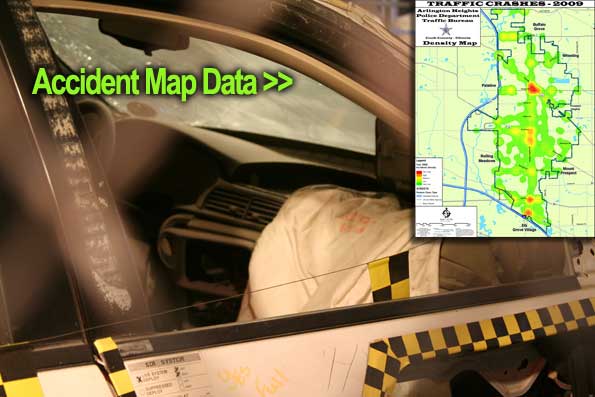 Click the graphic to access the accident map data for the Village of Arlington Heights.