Arlington Heights police and firefighter/paramedics responded to a three-vehicle crash at Dundee and Kennicott about 7:05 p.m. Tuesday. Two paramedic rescue-ambulance responded — one from Buffalo Grove and one from Arlington Heights. A blue Dodge Durango and a Honda Accord with airbag deployment reported. A Ford Focus also was involved in the crash with heavy front-end damage.
Arlington Heights police arrested two females — charges unknown — at the scene of this crash. Both females were transported in custody to Arlington Heights police headquarters.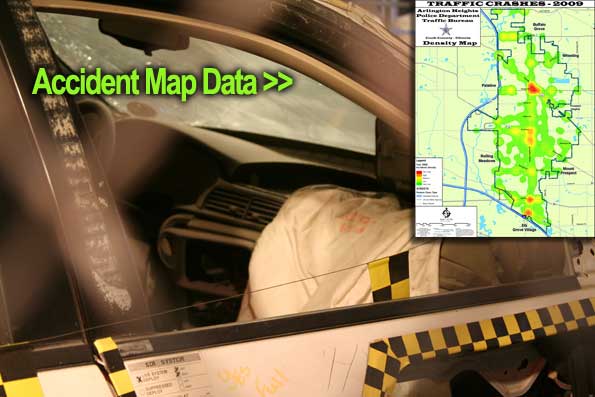 Click the graphic to access the accident map data for the Village of Arlington Heights.