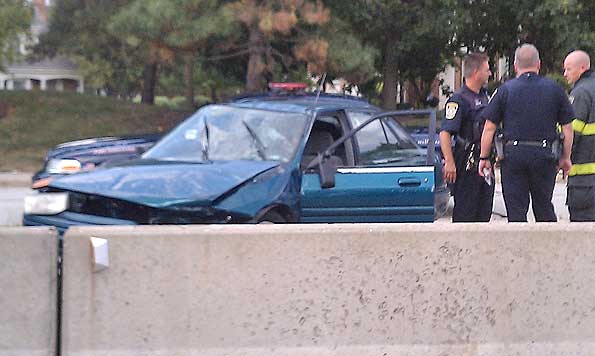 Blue sedan wrecked on Palatine Road westbound express lanes Sunday afternoon after one-car rollover crash.
Arlington Heights police and firefighter/paramedics responded about 2:20 p.m. Sunday to a rollover crash in the westbound Palatine Road express lanes, just west of Schoenbeck Road.
No reports of serious injury. Witnesses reported the driver got out of the vehicle on his own. The driver apparently lost control after hitting the center concrete median barrier.
Westbound Palatine Road express lanes were blocked for approximately 45 minutes.