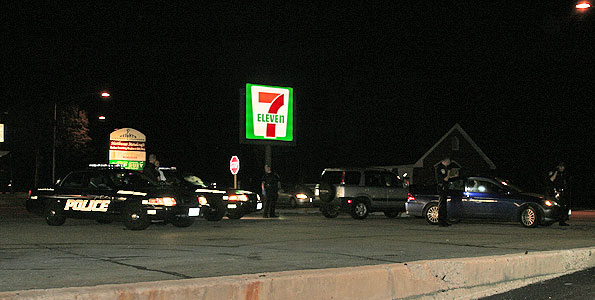 Scene of vehicle search and arrest after a reckless driving complaint concerning a blue Honda Civic on northbound Arlington Heights Road. The suspect was detained in the second police car from left before he was transported to police headquarters.
Arlington Heights police received a report about 8:45 p.m. Monday of a reckless driver northbound Arlington Heights Road from Central Road. The offending vehicle was described as a blue Honda Civic with the driver appearing to be 'out of it.'
Within two minutes Arlington Heights police had the described vehicle stopped at the parking lot of 7-Eleven, 333 South Arlington Heights Road. The driver was handcuffed while police searched the car. A K-9 unit from Rolling Meadows Police Department was called in to assist in the search of the vehicle.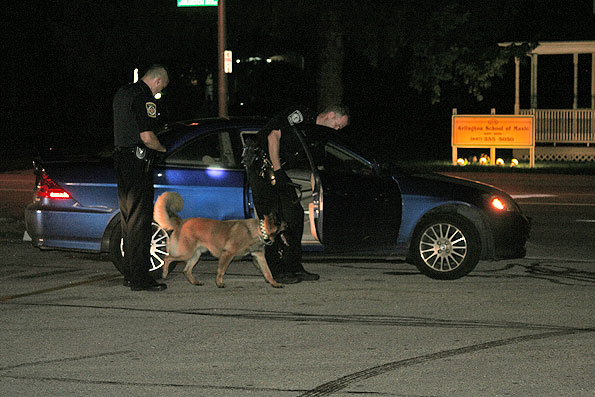 RMPD K-9 Unit search a blue Honda Civic at 7-Eleven parking lot.
Police arrested the male driver for possession of controlled substance (heroin) and transported him in custody to Arlington Heights police headquarters.
The suspect's vehicle was towed from the scene.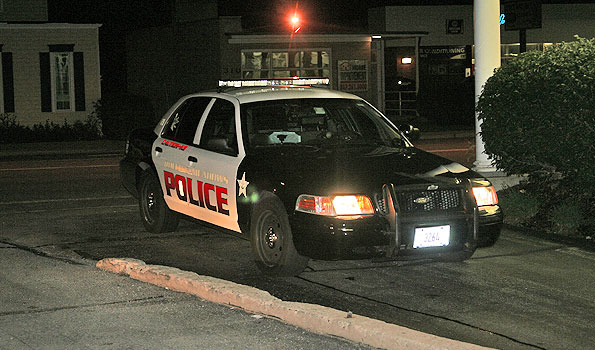 Rolling Meadows Police Department K-9 unit on the scene.