VIDEO: Accident Investigation at Palatine Road, just west of Walnut Avenue after pedestrian hit by vehicle.
Arlington Heights police were on the way to a motorist assist at Palatine Road and Yale Avenue in the express lanes for a disabled Jeep Wrangler about 8:30 p.m. Tuesday. Then police received a report of a person lying in the middle of the road near the intersection of Palatine and Kennicott. The actual location of the crash was closer to Palatine Road, between Fernandez and Walnut. Westbound express lanes of Palatine Road were diverted to the frontage lanes. Palatine police assisted with eastbound diversion of Palatine Road, as eastbound lanes of Palatine Road were also blocked.
A large pickup truck was up on the express center median. Three other vehicles were also at the scene in the eastbound express lanes. A Jeep, a Toyota, and an unidentified vehicle all appeared to be eastbound.
Paramedics called for an engine crew for manpower and/or road blockage. AHFD paramedics were diverted to Level I Trauma Center Advocate Lutheran General Hospital. An accident investigator was called to the scene.


View Arlingtoncardinal.net/fireblog in a larger map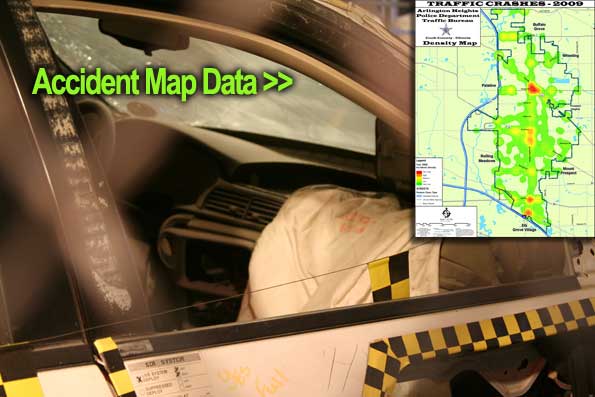 Click the graphic to access the accident map data for the Village of Arlington Heights.