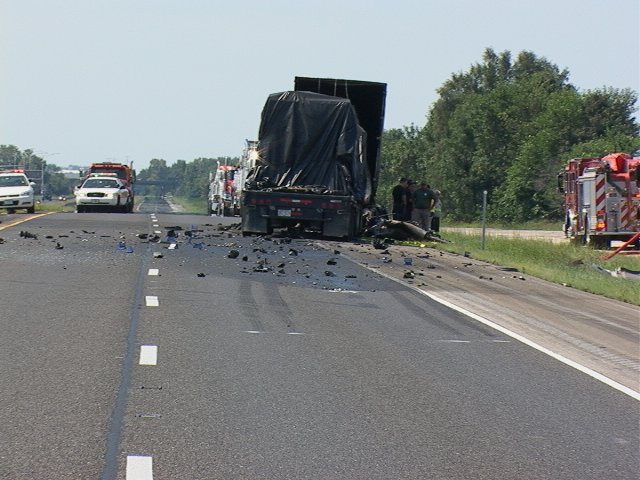 Photos courtesy Todd Sherman/YouTube.com/7089540230.
Daniel Plowman, 30, of Sheridan was killed in a rear-end collision involving two semi-trailer trucks about 9:30 a.m. Thursday, according to the Will County coroner. An autopsy revealed Plowman died from smoke inhalation in the crash on Interstate 57 between Monee and Peotone that caught his truck on fire.
The crash was the first of two fatal truck crashes of the day.
Three Killed in a 24-hour period on I-57
Later a fatal rear-end collision involving three trucks occurred on I-57 about 1/2 mile north of the Kankakee and Will County line. The driver of the semi-trailer truck that hit the other truck was killed about 5:00 p.m. Thursday and was pronounced dead at 7:20 p.m.
About seven hours after the second crash a pedestrian was fatally hit on Interstate 57 in south suburban Posen. Early Friday morning about 1:45 a.m. Illinois State Police responded for a man who was fatally hit on in the northbound lanes of the expressway at West 147th Street.
Scenes from the first crash on I-57 from Northern Illinois Fireground
Scenes from the second crash on I-57 from Northern Illinois Fireground
More from Northern Illinois Fireground …