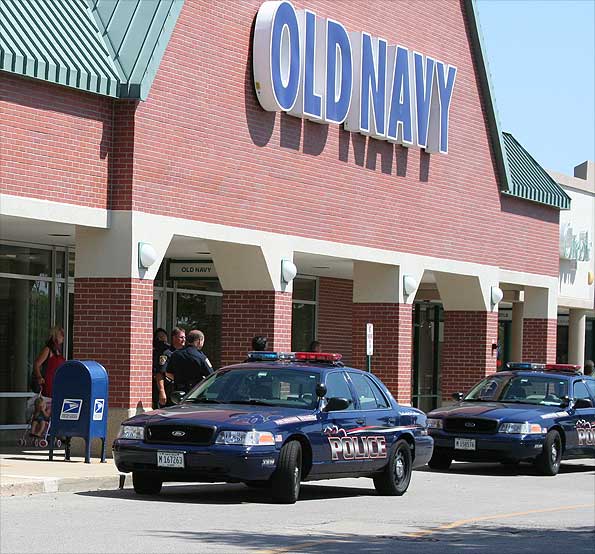 Police help a couple out of town by calling a cab for them and waiting outside in front of Old Navy after they were reported to be fighting in a fitting room (Female is apparently at left with stroller. The male walked away from the scene into the parking lot).
Arlington Heights police received a report about 1:10 p.m. Friday of a disturbance in a fitting room at Old Navy on East Rand Road in Arlington Heights. Police were already en route to the location for a report of a child left in a car alone. Then police received a report of a fight in a fitting room in the middle of the store.
One officer caught up with an adult in a cell phone store, who is apparently responsible for a child and an infant that were left in a vehicle unattended. That vehicle was described as a silver minivan with the windows rolled up. Police were working on a report with that adult subject.
Another three officers responded to the fight in the fitting room. A female/white and a male/white were apparently fighting with a child in a stroller. No arrests, but police helped the couple and their child get home by calling a taxi.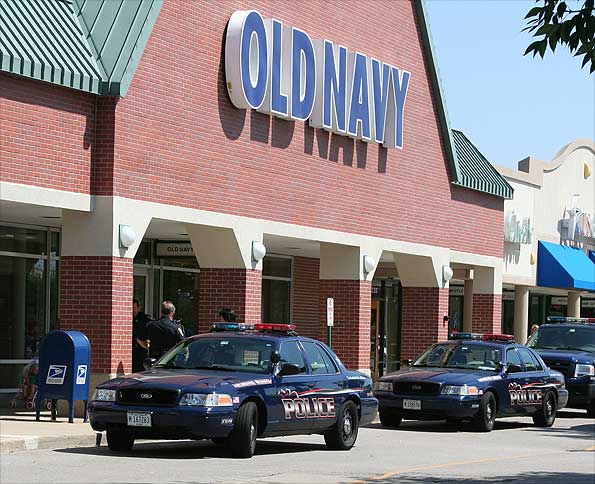 Three police cars in front of Old Navy and a fourth car (not shown out in the parking lot) on two different calls at Northpoint.