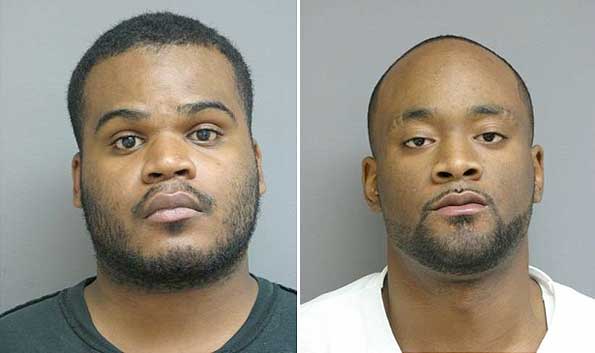 Ryan Jenkins (left) and Courtney Tucker.
Wheeling police alerted area police departments about 11:45 a.m. Thursday of an armed robbery of a food truck vendor that occurred about 11:35 a.m. Thursday in the area of Lake Cook Road and Northgate Parkway. Offenders were described as two male/blacks. The first offender described as a male/black in his 30's, about 5'5″ with a medium build, wearing a black baseball cap, a black/yellow/ green sweater and displaying a handgun. The second offender was described as a male/black in his 30's, about 6'0″ with a thin build, wearing a black hat, and a white T-shirt. Both offenders fled with cash proceeds from the robbery in a brown Chevrolet Astovan.
A Northbrook police officer spotted the brown Astrovan a short time later on Waukegan Road near Glenview and committed to a traffic stop.
Police brought the victim to the traffic stop, where he identified both suspects as the robbers. Police then arrested Ruan Jenkins, 26, of Skokie and Courtney Tucker, 24, of Evanston. Both suspects were charged with aggravated battery.