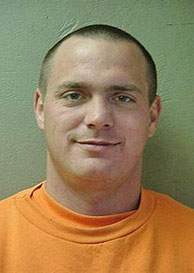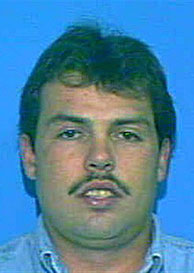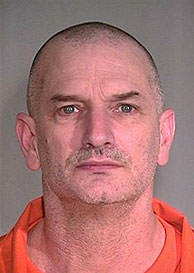 Undated photos of escaped, convicted murderers Tracy Province, Daniel K. Renwick and John C. McCluskey (left-to-right).
UPDATE: Convicted killer Tracy Province arrested around 6:20 a.m. Monday August 9, 2010 in Meeteetse, Wyo., about 60 miles outside of Yellowstone National Park.
UPDATE: Daniel Renwick captured in Colorado.
Tracy Province, 42, who was serving a life sentence for murder and robbery; Daniel Renwick, 36, serving 22 years for second-degree murder; and John McCluskey, 45, serving 15 years for second-degree murder, aggravated assault and discharge of a firearm are identified as escapees from Arizona State Prison — a medium-security prison in Golden Valley, Arizona. The convicted murderers escaped Friday evening by cutting a hole through a perimeter fence.
Tracy Province is from Illinois, and Daniel K. Renwick and John C. McCluskey are from Arizona.
A woman identified as Casslyn Mae Welch, 44, met the escaped convicts and aided in their escape. The convicts apparently acted together to kidnap two drivers of a semi-truck in Kingman about 5 a.m. Saturday, and forced the truckers at gunpoint to drive two hours east to Flagstaff.