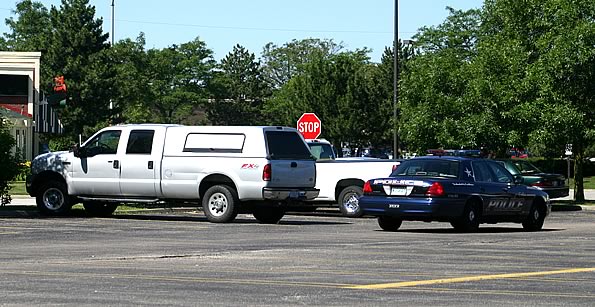 Arlington Heights police officer discovers a stolen pickup truck and checks records to confirm the vehicle is a stolen vehicle.
Arlington Heights police received a report about 8:50 a.m. Thursday from an alert citizen that noticed an abandoned pickup truck in a parking lot between Chili's Grill and Bar Restaurant and Garden Fresh. A silver Ford F-250 pickup truck with a cap was found, locked with a damaged glove box and seat in a parking lot in the southeast corner of Rand Road and Palatine Road.
An Arlington Heights police officer checked the records on the vehicle with Illinois firefighter license plates and discovered the vehicle was reported stolen. The vehicle was towed to a police holding area.

View Arlington Heights Crime 6/20/2010 to 6/19/2011 in a larger map