Video of crash scene at Arlington Heights Road and Elk Grove Township Drive.
Arlington Heights police and firefighter/paramedics responded about 9:40 a.m. Thursday on Arlington Heights Road, just north of Interstate 90, at Elk Grove Township Drive to a multi-vehicle crash with injuries. A school bus was hit by debris, but no injuries were reported on the school bus. Two sedans were heavily damaged with severe front-end damage to both vehicles. A food delivery truck also had minor damage. The school bus left the scene after police and firefighter/paramedics arrived.
At least one injured victim was transported to Northwest Community Hospital by Arlington Heights Fire Department firefighter/paramedics.
Traffic delays and congestion affected Arlington Heights Road in both directions for about an hour after the accident. Elk Grove Village Police Department also responded to the accident scene.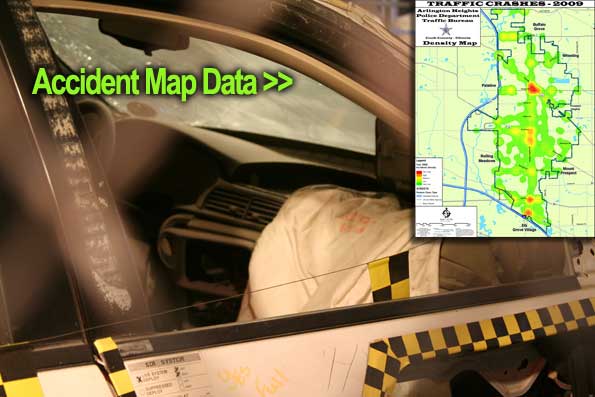 Click the graphic to access the accident map data for the Village of Arlington Heights.