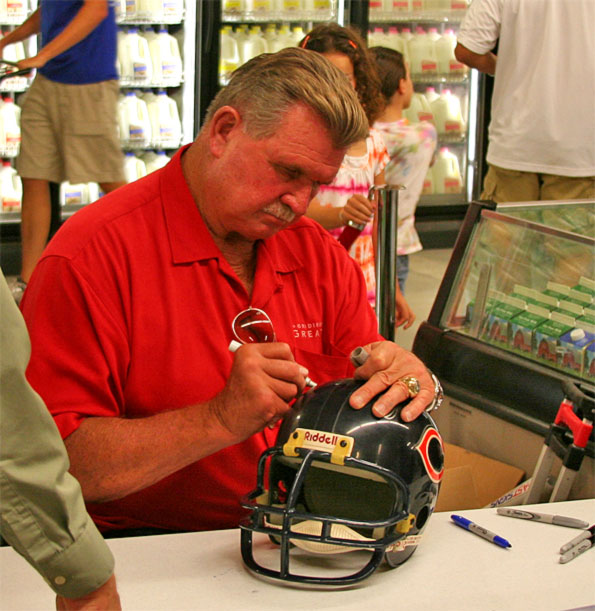 Mike Ditka signs a Chicago Bears helmet at Mariano's Fresh Market.

Mike Ditka sat diligently where the dairy and meat sections adjoin at Mariano's Fresh Market signing his autograph on footballs, helmets, posters and wine bottles. Working with Mendocino Wine Company, Ditka has his own brand of wines called Da Coach. He started out with a Chardonnay, Pinot Grigio, Merlot, Cabernet Sauvignon and a red blend of Zinfandel named Kick Ass Red. A long line of fans waited along Kensington Road and into the grocery store for the opportunity of an autograph and a photo opportunity with the championship coach.
Mike Ditka, who won the 1985 NFL Coach of the Year Award, the Chicago Bears went 15-1 in the regular season, becoming the second NFL team to win 15 regular season games. Mike Ditka coached the Chicago Bears for 11 years and New Orleans Saints for 3 years. Ditka and Tom Flores are the only two people to win Super Bowls as a player, an assistant coach and a head coach. Ditka was the only individual to participate in the last two Chicago Bears' championships, as a player in 1963 and as head coach in 1985.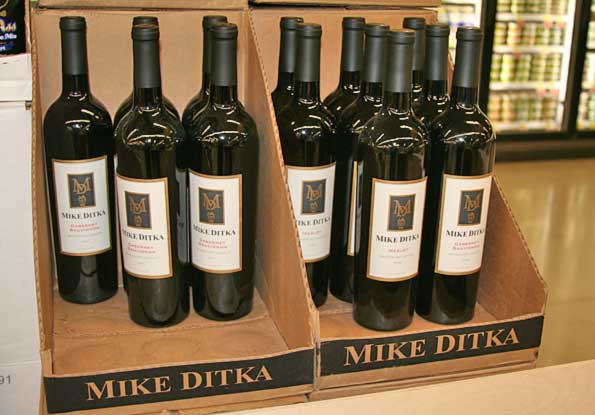 Mike Ditka Wines are available at Mariano's Fresh Market along with other specialties in the wine & liquor department.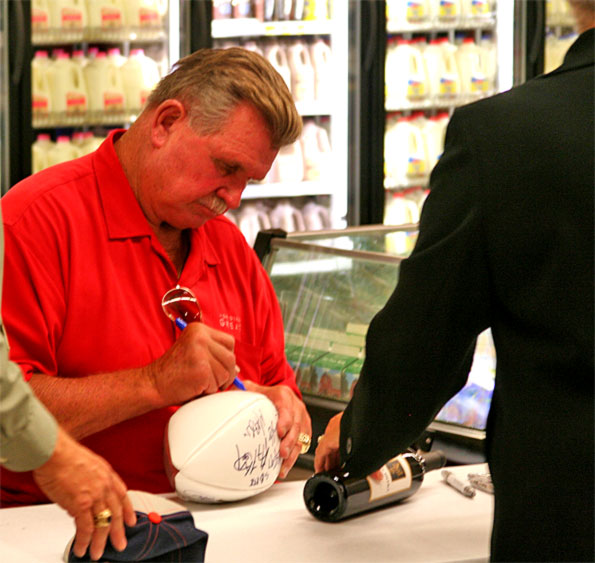 See also …
mikeditkawines.com