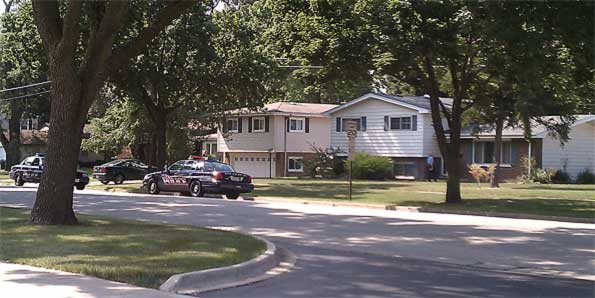 Police investigate the scene after a woman was bitten during a breakup of a dog fight.
Arlington Heights police responded about 3:10 p.m. Tuesday to a report of four dogs fighting with three women trying to break up the fight. Police and the animal control officer arrived on the scene within minutes. Police immediately called for an ambulance for one of the woman for a dog bite.
Paramedics responded to the 1100 block of East Oakton and treated the injured woman, but did not transport anyone to the hospital.
A Rhodesian Ridgeback and possibly pit bulls were involved in the fight, but the information is not confirmed.
At 4:15 p.m. police were still investigating the case spanning three lots from the northeast corner of Derbyshire and Oakton to the west along Oakton.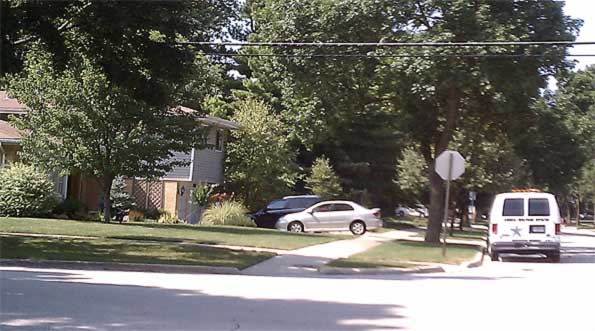 Corner house at Derbyshire where paramedics evaluated an injured woman after a dog fight Tuesday afternoon.
One of the women on the scene in a blue Toyota Corolla was also on the scene almost one year ago, July 20 2009, when dogs were reported to be loose and chasing people near Dryden and Oakton (See The Cardinal
A Busy Day for the Arlington Heights Animal Warden: Pit Bulls Running Loose & More).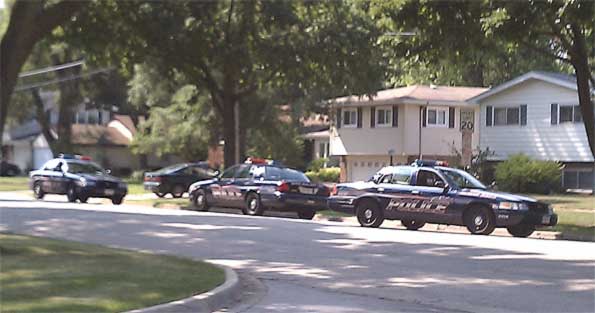 Check Arlington Heights area police and fire calls every day on Twitter or the CRIME BLOG column …