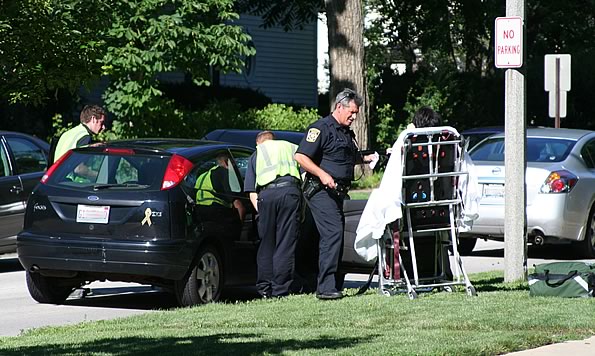 Paramedics and police help a woman shaken up in accident on West Euclid Avenue.
Arlington Heights police and firefighters/paramedics responded to a rear-end crash on westbound Euclid Avenue, just west of Highland Avenue about 8:30 a.m. Monday. A female driver of a black Ford Focus apparently rear-ended another small car — causing minor damage with air bag deployment. Paramedics checked victims, but no patients were transported to the hospital. Apparently the air bag broke the windshield of the Ford Focus.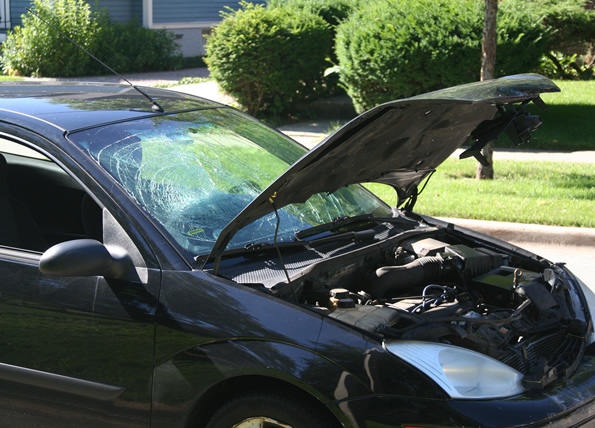 Windshield shattered by airbag in minor accident on Euclid Avenue.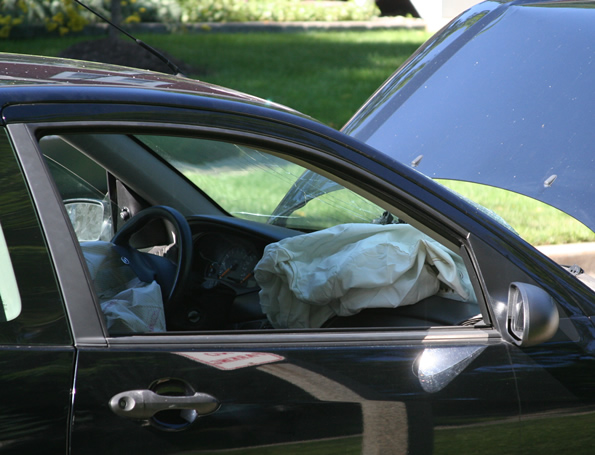 Air bag deployed in accident on Euclid Avenue with minor damage.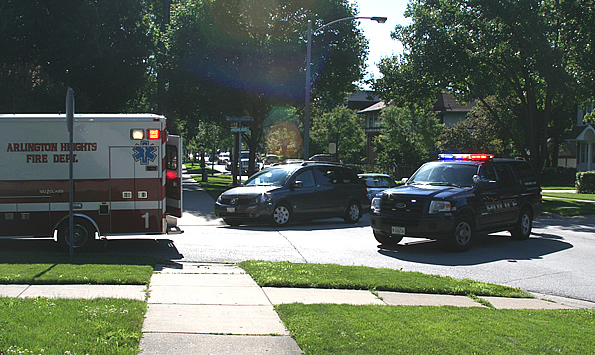 Westbound Euclid traffic was diverted to northbound Highland Avenue.
One victim was transported to police headquarters — not in custody.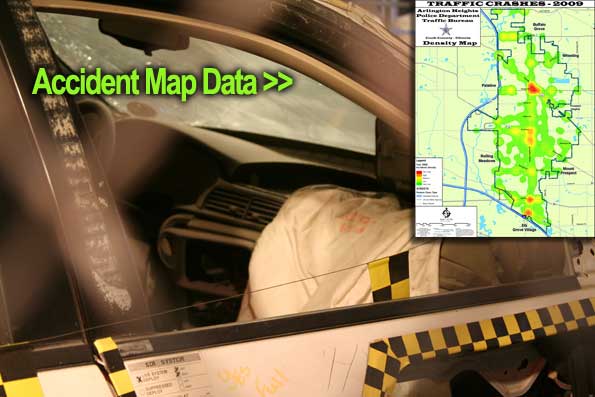 Click the graphic to access the accident map data for the Village of Arlington Heights.