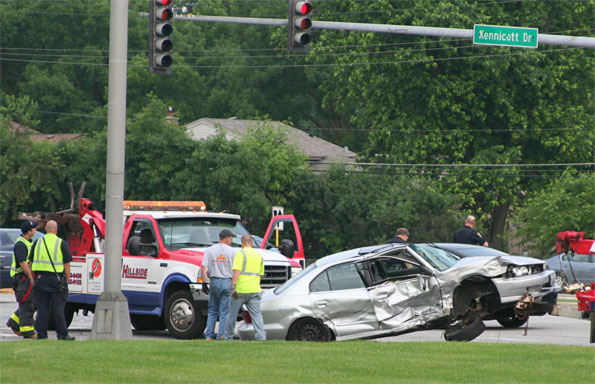 Mitsubishi Gallant with severe passenger side damage.
Arlington Heights police and firefighter/paramedics responded just before 8:00 a.m. to a personal injury accident at Palatine Road and Kennicott Avenue. A silver Mitsubishi Gallant and a black Lexus ES 350 collided with heavy damage. The Mistubishi Gallant was T-boned on the passenger side. At least one person injured. All eastbound lanes of Palatine Road were blocked. The eastbound ramp of northbound Route 53 was also blocked at Palatine Road. Palatine police assisted Arlington Heights police diverting traffic just west of Route 53.
All roadways were re-opened by about 8:30 a.m. Tuesday.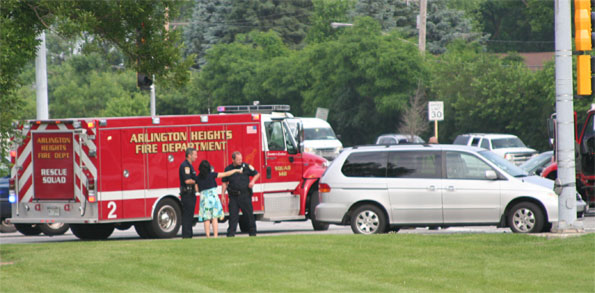 Crash scene on Kennicott, just east of intersection with Palatine Road.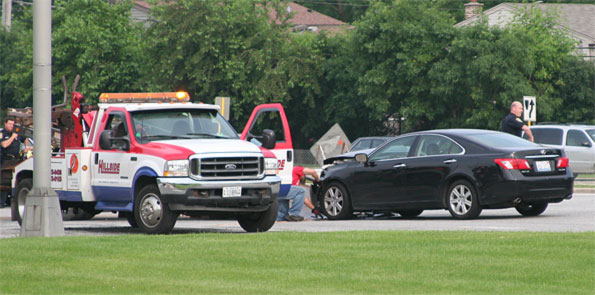 Black Lexus ES350 with heavy front-end damage.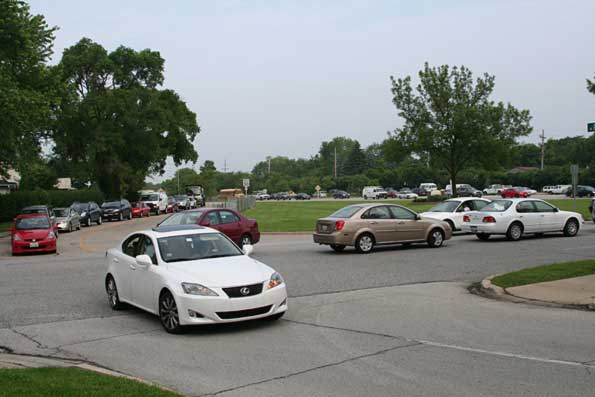 Vehicles on Kennicott, Palatine Road, Wilke, and Route 53 were affected by detour around accident at Palatine and Kennicott.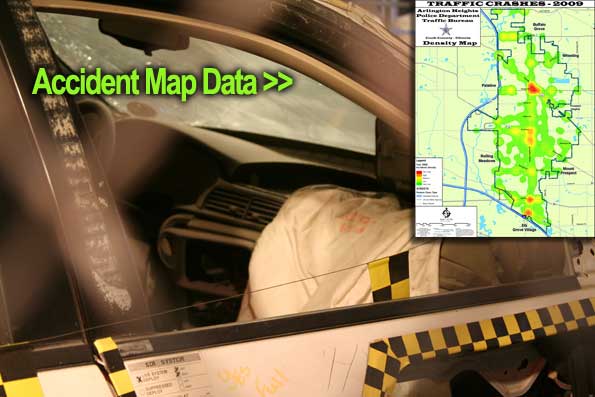 Click the graphic to access the accident map data for the Village of Arlington Heights.