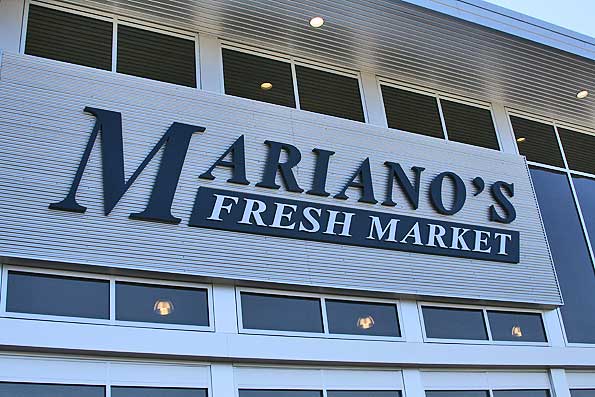 Updated photo (May 19, 2010): Front entrance sign to Mariano's Fresh Market.
UPDATE …
See grand opening update from The Cardinal Mike Ditka & Chicago Blackhawk 2010 Champion Players Dave Boland, Adam Burish to Highlight Grand Opening Events for Mariano's Fresh Market
Both the front entrance sign and the corner sign at Kensington and Dryden is up and on display at the new Mariano's Fresh Market. Landscaping is underway and the parking lot shopping cart racks complete with a roof were installed today. Looks like they will be stocking the shelves soon.
Not only is the fresh market store a huge grocer, it will feature eat-in sushi bar, Italian espresso and gelato cafe, European bakery, wood-fired pizza station, custom sandwiches including panini, food sampling, catering, and a wine and beer department specializing in pairings with customers' menus. Mariano's Fresh Market is opening their first store in Arlington Heights this July.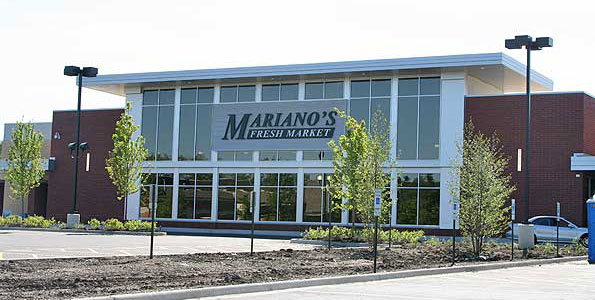 The front entrance of the Mariano's Fresh Market grocery store.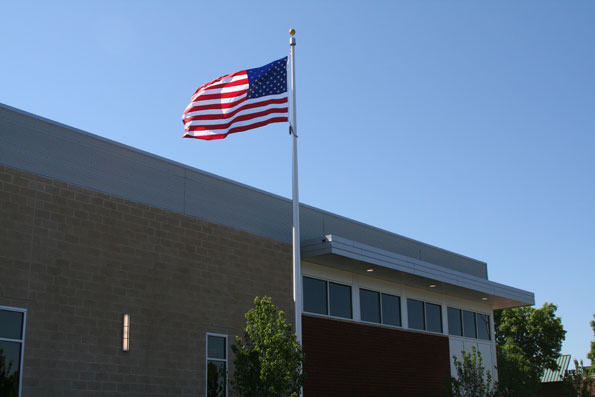 The new website for Mariano's Fresh Market with the motto Shop Well. Eat Well. Live Well.
marianosfreshmarket.com