Amilkar "Tony" Caro — "Armed and Dangerous"
A man wanted by Elgin police in a February murder in the northwest suburb is now the subject of an international manhunt led by the FBI.
Amilkar A. "Tony" Caro, 32, is wanted by Kane County authorities, Elgin police and the FBI in the Feb. 4 slaying of Hugo Armand Navarro, 29. Caro is also known as Salvador Avila or Javier Pena.
Prosecutors allege Caro shot Navarro after a dispute over Caro's girlfriend outside a home 774 Adams Street early that morning.
Robert D. Grant, Special Agent-in-Charge of the Chicago office of the Federal Bureau of Investigation (FBI), was joined Thursday by Jeffrey Swoboda, Chief of the Elgin, Illinois Police Department (EPD) in announcing that the FBI was joining local authorities in the search for an Elgin, Illinois man who is charged with the murder of a fellow Elgin resident.
AMILKAR A. CARO, age 32, whose last known address was 1354 Dakota in the northwest suburb, is wanted by Kane County authorities for the shooting death of Hugo Armand Navarro. CARO allegedly shot Navarro to death following an argument outside a residence in the 700 block of Adams Street in Elgin, during the evening hours of February 4, 2010.
The EPD investigated the shooting and developed information leading to the filing of first degree murder charges against CARO. However, attempts to locate and apprehend him were unsuccessful as he is believed to have fled the state immediately after the murder. CARO was later charged in U.S. District Court in Chicago with one count of unlawful flight to avoid prosecution, which is a felony offense. As such, CARO is now the subject of an international manhunt, being coordinated by the Chicago FBI.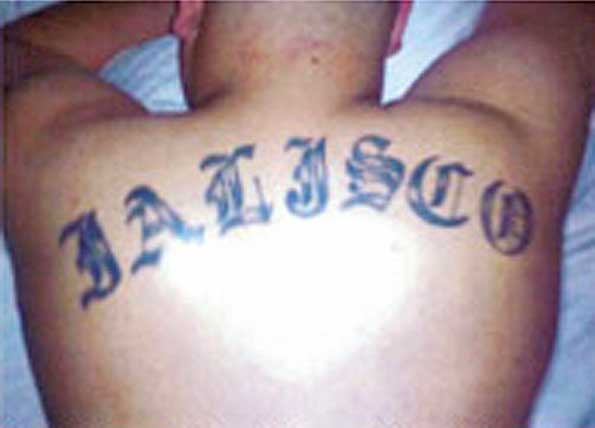 Tattoo: JALISCO — Jalisco is located in central-western Mexico — bordered by the states of Nayarit to the northwest, Zacatecas, Aguascalientes and San Luis Potosí to the north, Guanajuato to the east and Colima and Michoacán to the south. To the west, Jalisco has a significant share of coastline on the Pacific Ocean. The capital of Jalisco is the city of Guadalajara.
AMILKARA A. CARO, who is also known as Salvador Avila and Javier Pena, is described as a Hispanic male, 32 years of age, 5'7" tall, 180 pounds, with brown hair and brown eyes. He has a tattoo of the word "JALISCO" across his back. Anyone recognizing CARO or having any information about his current whereabouts is asked to call the Chicago FBI at (312) 421-6700 or the Elgin Police Department at (847) 289-2740.
The public is reminded that a complaint is not evidence of guilt and that all defendants in a criminal case are presumed innocent until proven guilty in a court of law.