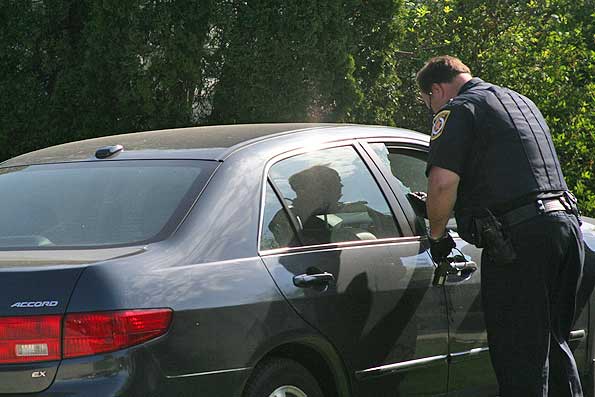 Police investigate Honda Accord EX burglarized on 700 block of Gettysburg overnight.
Arlington Heights police responded to two suspicious incidents — possibly burglaries to autos — in the 2400 block of Kennicott Avenue at about 4:20 a.m. Friday and in the 2300-2400 block of Lafayette Street at about 4:40 a.m. Police received a report of a car alarm going off and people running in the back parking lot of an apartment/condo building in the 2400 block of North Kennicott Avenue. Police responded immediately and found a shattered window in a car. Minutes later police received a call at about 4:40 a.m. that two subjects were walking northbound in the 2300 to 2400 block of North Lafayette Street. The two were also reported to have opened the door of a minivan. At about 4:45 a.m. police sighted two males in white shirts running at Huron and Verde. Police apprehended the first subject just after 5:00 a.m. at Champlain Street and Huron Street. The second subject was a male/white and was apprehended by 5:30 a.m. Both suspects were transported in custody to Arlington Heights police headquarters early Friday morning.
Developing …
At least eight vehicles either vandalized or burglarized in this area of Arlington Heights overnight.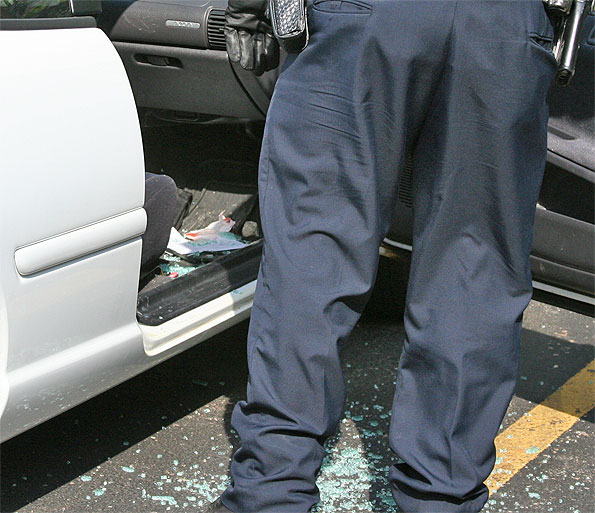 Rock on the passenger floor of a Dodge Neon burglarized overnight in the 900 block of West Rand Road.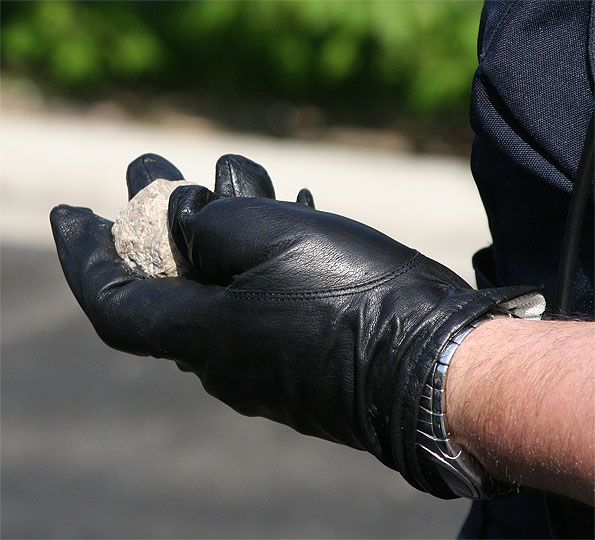 Rock apparently used to smash passenger window of a Dodge Neon in a vehicle burglary in the 900 block of West Rand Road.