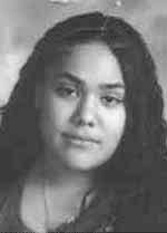 Chicago Police Department is asking for help from citizens
to help find the 15-year-old girl who went missing on St. Patrick's Day
on the Southwest Side.

Cynthia Sanchez, 15, who is reported missing today, was last seen leaving for school about 7:40 a.m. March 17, 2010 from 2724 W. 22nd Place. She was on her way to school at Curie Metro High School, 4959 S. Archer Ave. She did not attend school that day, and has been missing since March 17th.
Cynthia Sanchez was last seen wearing a pink sweater and gray jogging pants. Police said she also frequents the area of the 2300 and 2400 blocks of South Washtenaw Avenue.
Citizens with additional information about Cynthia Sanchez, including sighting, or her whereabouts, should call the Chicago Police Department Harrison Area Detectives' Special Victims Unit at 312-746-9259.