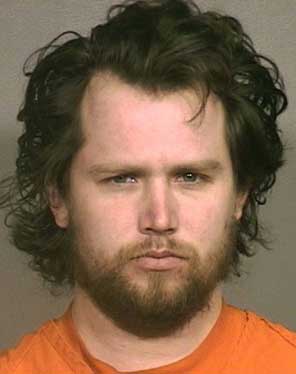 Martin Sheen
Police photo
Fox River Grove police responded about 8 a.m. Thursday to the 100 block of Gladys Avenue, where they found the body of Patricia McNamara, 52. Martin Green, her 26 year-old stepson, jumped into the Fox River after fleeing the home.
Martin Green is accused of using a hammer to beat his stepmother to death in her home at the 100 block of Gladys Avenue.
Green was transported to Good Shepherd Hospital in Barrington, evaluated, and transported in custody to jail.
A hammer, believed to be the murder weapon, was recovered at the scene. Investigators initial impressions are that Patricia McNamara died from blunt trauma.
Martin Green is charged with two counts of first-degree murder. He is scheduled to appear in Kane County court in Woodstock on Saturday.
The McHenry County major investigation assistance team, the McHenry County sheriff's police, McHenry County coroner's office and the McHenry County state's attorney's office are assisting Fox River Grove Police Department with the investigation.

View Chicagoland and Worldwide Crime Notebook Map in a larger map