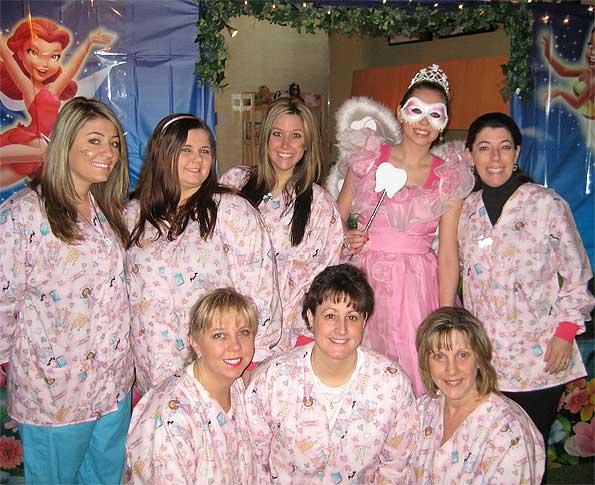 First Annual Tooth Fairy Day A Success!!!
Victoria Ursitti, DMD, a pediatric dentist in Arlington Heights along with her staff at All About Kids Dentistry held it's first ever Tooth Fairy Day on Wednesday January 20, 2010. Overnight, the office dedicated to pediatric dentistry was magically transformed into Tooth Fairyland complete with blue skies, flowers, ivy, twinkling lights and beautiful fairy music.
On their way through "fairyland" which was designed to introduce young and new patients to their first dental experience, the children and parents stopped at various dental education stations, learning about the instruments used during the first appointment, about correct tooth brushing techniques and seeing overall that the dentist is a happy place to visit.
From their first sprinkling of fairy dust to the dental related goodies the children and parents received on their journey, their ultimate goal was to meet and greet with the Tooth Fairy. The Tooth Fairy, who spent the entire day at the office, answered all of the children's questions and posed for many photos. She also entered their names into a raffle for a Special Tooth Fairy Pillow. All in all, the patients and parents really enjoyed their time with the Tooth Fairy as proven by the priceless smiles on their faces.
Dr. Victoria A. Ursitti's office is located at 1845 East Rand Road in Arlington Heights. Telephone 847-870-0475.
For more information, check AllAboutKidsDentistry.com