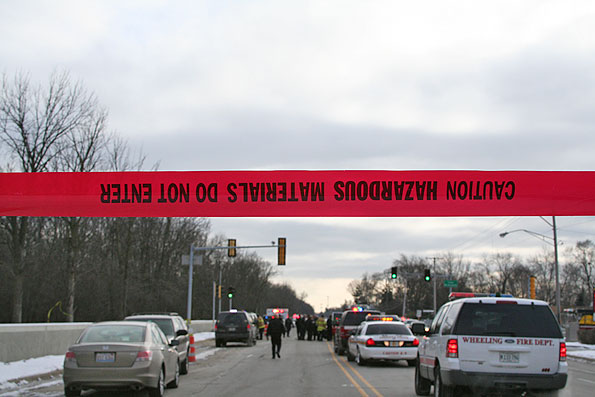 Red HAZMAT barrier tape across River Avenue (Route 45) after plane crash east and south of Camp McDonald intersection.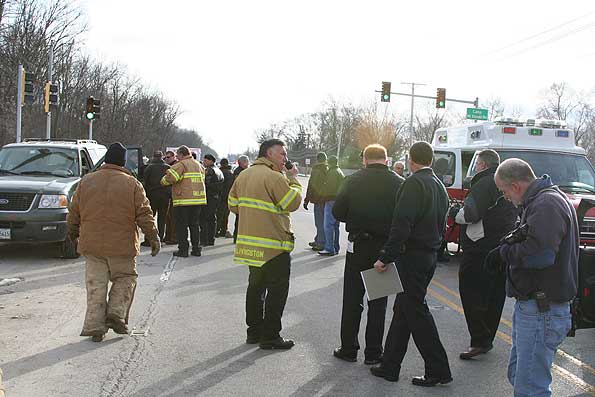 Commanding officers assemble at the first staging area at River Road and Camp McDonald Road.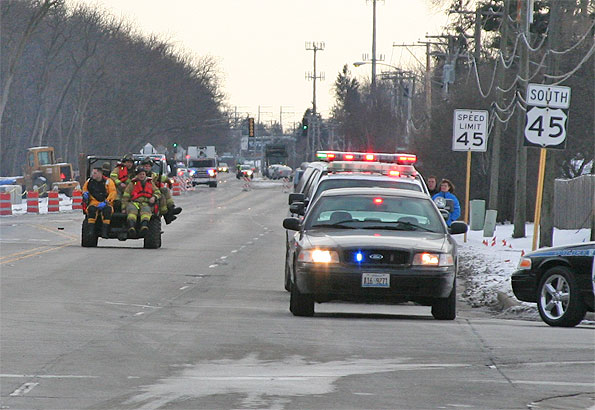 Firefighters head toward the scene in an ATV — southbound on River Road.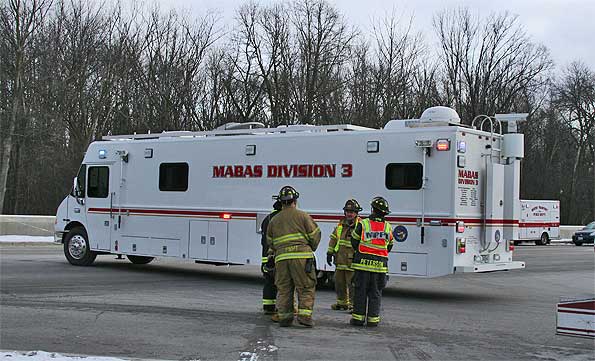 MABAS Division 3 Command Van on the scene at River Road.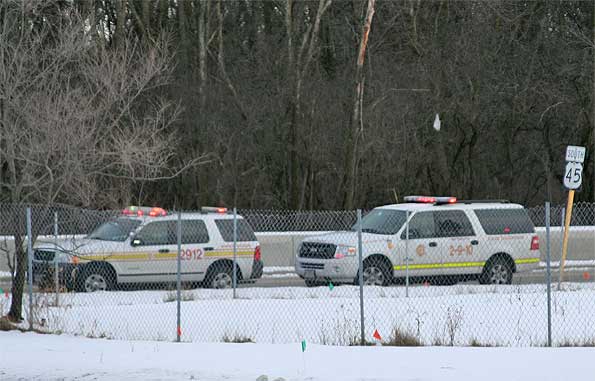 Two Chicago Fire Department Aviation command vehicles at River Road– CFD 2-9-10 and 2912.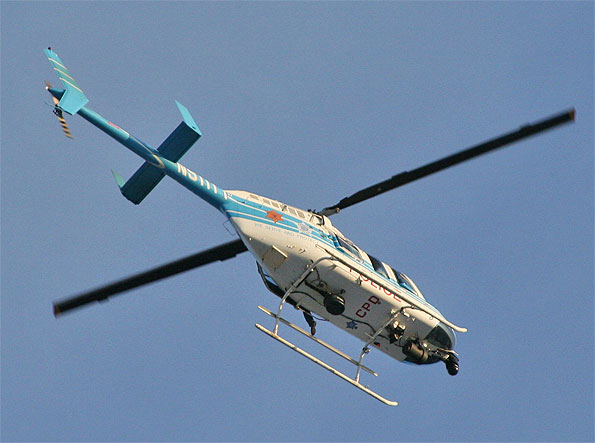 Chicago Police Department/Cook County Sheriff Helicopter Overhead.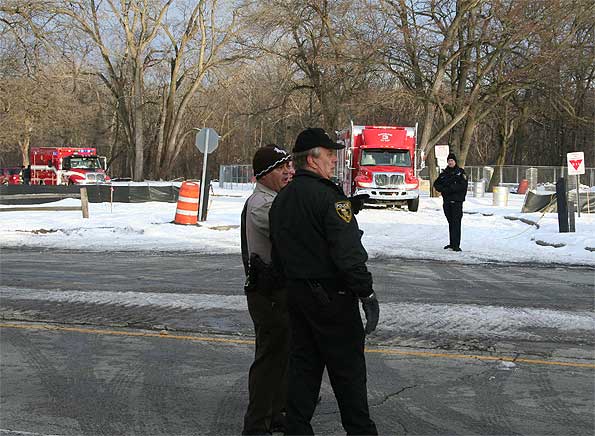 MABAS Division 3 Decontamination Unit with Lear Jet crash scene beyond the background in this photo.