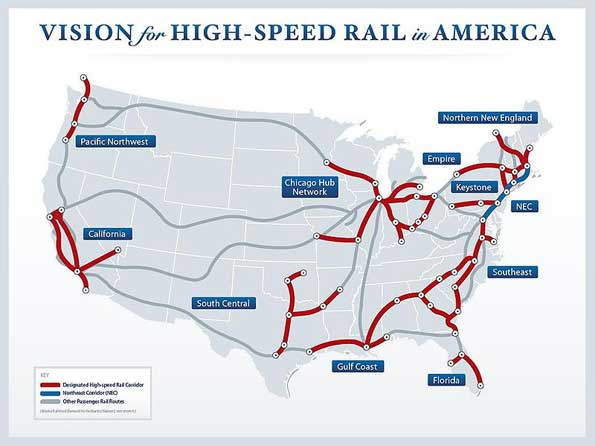 President Barack Obama came to Tampa today to announce the $1.25 billion grant that will fund construction on a high-speed rail line that will run from Tampa to Orlando. The president joked he looks forward to riding once it's completed.
Will it really be worth it to park your car at the train station and save 20 minutes to go from Tampa to Orlando? Just asking.
How about a train all the way from Chicago to Orlando?