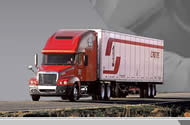 Crete Carrier truck color configuration,
as published on Crete Carrier Corporation
official website — cretecarrier.com.
Schaumburg Police Department alerting area police departments that a 2010 year model Navistar International truck cab and trailer was stolen from Dakota's in the 1500 block of East Algonquin Road about 8:00 p.m. Monday.
The truck cab (tractor) is red and the trailer is white. Somewhere on the vehicle is the label Crete Transportation with the number 34115. The semi-trailer portion of the truck is a Schaffer trailer and is white in color.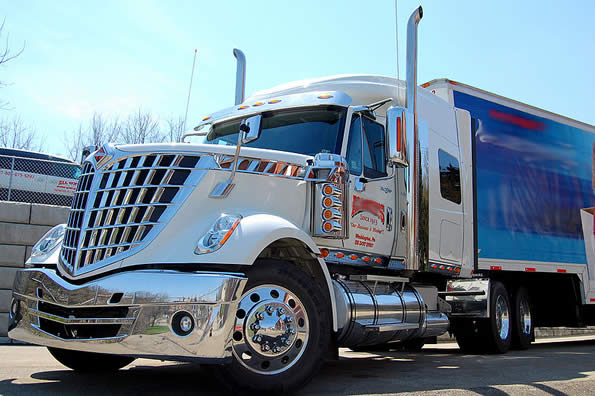 2010 Navistar International truck file photo that could be similar to the red truck with white trailer that was stolen Monday night.