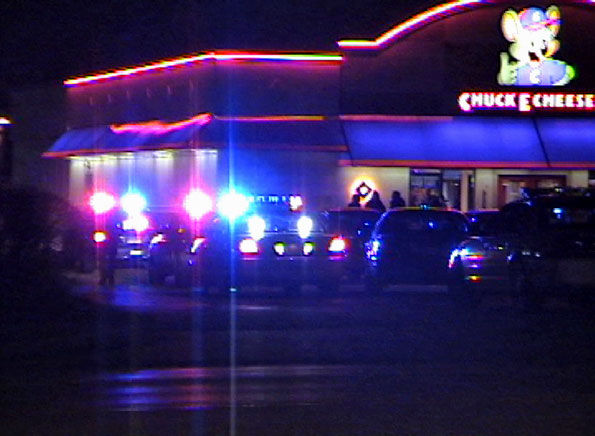 Police after backup arrived for a fight that spilled out into the parking lot of Chuck E. Cheese's.
Arlington Heights police responded to a fight at Chuck E. Cheese's, 955 West Dundee Road, about 8:15 p.m. Sunday. A group of people were physically fighting inside the restaurant. Witnesses said they saw one person punched down on the floor and bleeding from the head. The group, mostly women that appeared to be in their upper 40's or low 50's, calmed down when police arrived. The fight then escalated when people went outside and spilled out — fighting again — in the parking lot. A few women were shouting aggressively at each other. Police called for backup and several units responded, including Buffalo Grove police officers, who assisted Arlington Heights police officers. Police quickly got things under control — for the second time.
One person was transported to Northwest Community Hospital. Arlington Heights police are investigating, and it is unknown if any arrests were made at the scene.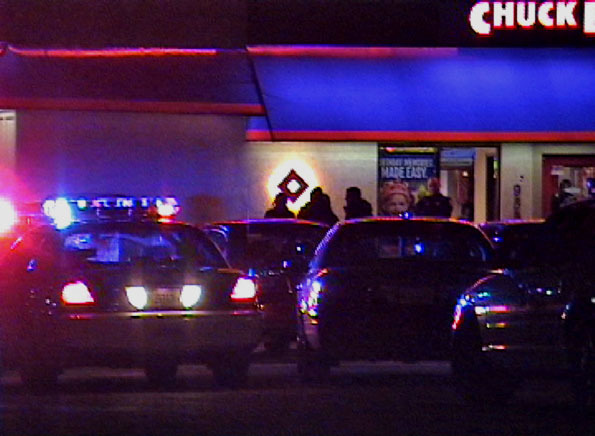 Police sort out the details and keep things calm after a fight at Chuck E. Cheese's Sunday night.
Chuck E. Cheese's is a sit-down pizza restaurant, that includes arcade games, amusement rides, an animatronic show (singing robots), and other attractions, such as climbing equipment, tubes, and slides − all mainly directed at younger children.