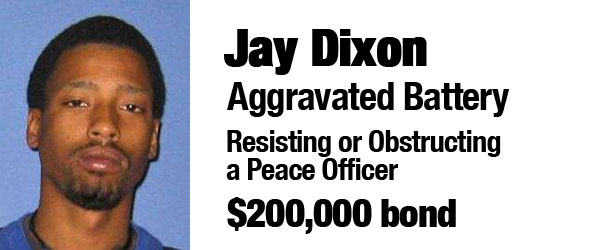 Jay Dixon, 22, of Wheeling faced charges of aggravated battery and resisting or obstructing a peace officer Friday at Circuit Court of Cook County Third Municipal District Rolling Meadows. Cook County Circuit Court Judge Jill Marisie set Dixon's bond at $200,000 (post 10 percent for release). Dixon currently is being held at Cook County jail.
Palatine Fire Department and Palatine Police responded to Harper College about 1:10 p.m. Wednesday after a Harper College police officer suffered a serious head injury outside a campus building on the south side of campus. Palatine and Harper police had one person in custody near the south football field by about 1:40 p.m. Wednesday. A second Harper College police officer had caught up with Dixon as Palatine police officers arrived.
The injured Harper police officer, a former Cook County Sheriff's Deputy, and at least one other officer were breaking up a disturbance that involved a noisy crowd that gathered around a female who was dancing provocatively. A male student in his low 20's shoved the male police officer to the ground after he was asked by the Harper police officer to show him identification. Dixon replied, "You can go find it your own damn self," before he pushed the officer. Harper College police officers attempted to grab his arms; then the officer was pushed, fell backward, hit the back of his head on a concrete wall and lost consciousness. The crowd remained noisy as Palatine Fire Department paramedics treated the police officer and Palatine police officers worked to find a suspect and gather witnesses.
The Cook County State's Attorney's office was investigating the incident with the Harper College Police Department and the Palatine Police Department.
See also …
Daily Herald: $200,000 bond for Harper student in incident that injured cop