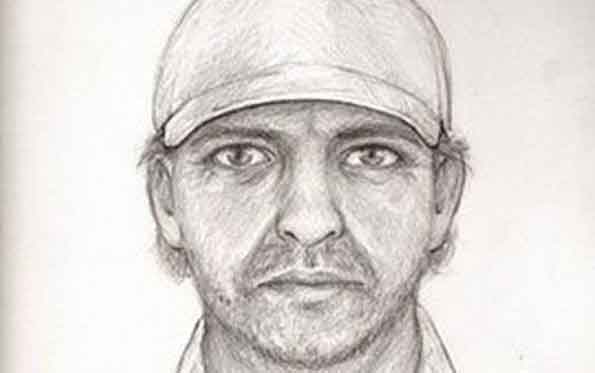 Gaffney serial killer description released by Cherokee County South Carolina Sheriff's Office.
++++++++++
UPDATE …
According to police ballistic evidence, the Gaffney, South Carolina serial killer suspect was shot and killed by Gastonia, North Carolina police after he shot at police at a vacant house he was burglarizing. A champagne-colored Ford sport-utility vehicle was parked at the scene.
++++++++++
The Cherokee County South Carolina Sheriff's Office is conducting an investigation to find a serial killer responsible for killings in Gaffney, South Carolina that began on June 27, 2009.

View APB & AMBER ALERTS in a larger map
Aerial view and Google Street view of Tyler Home Center in Gaffney, South Carolina.
Victims
Stephen Tyler, 48, was killed on Thursday, and his 15-year-old daughter, Abby Tyler, was shot and seriously injured — and later died on Saturday, July 4, 2009. Both were found at Tyler Home Center. They were both shot Thursday night (July 2, 2009) as they closed their store.
Hazel Linder, 83, and her daughter, Gena Linder Parker, 50, bound and shot in Linder's home. The Linder bodies were found Wednesday, July 1, 2009 by relatives.
Kline Cash, 63, was found shot in his living room at his home on his peach farm Saturday, June 27, 2009. The killer may have first spoken with Cash's wife about buying hay. She left and came home a few hours later to find her husband's body. Kline Cash appears to have been robbed. Robbery in the other killings have not been confirmed.
Suspect
Cherokee County South Carolina Sheriff's Office released a sketch of the suspect, saying he is in his 40s, with salt and pepper hair, about 6-foot-2, and roughly 200 pounds.
The suspect's vehicle is believed to have been a silver or champagne-colored 1991 to 1994 Ford Explorer.
Investigators are asking anyone with tips to call the Cherokee County Sheriff's Office at 864-489-4722 or Crimestoppers at 864-489-2746.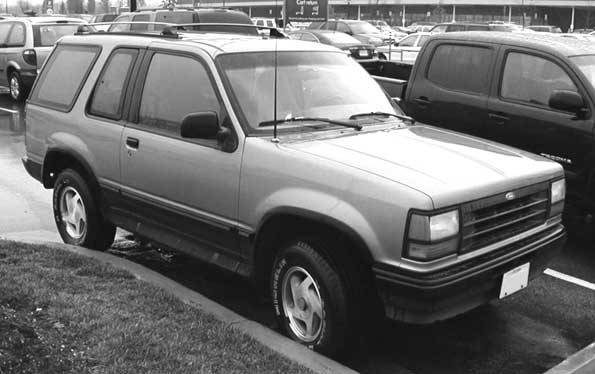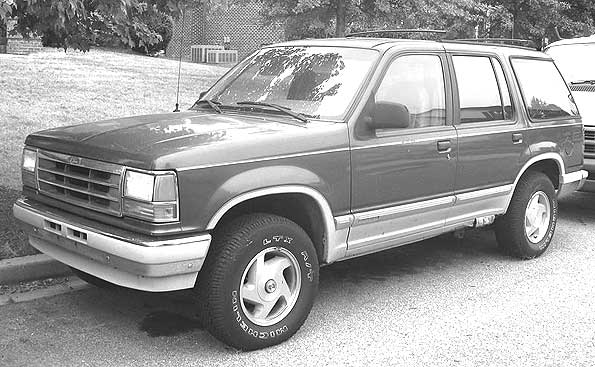 File photos of 1991 to 1994 style Ford Explorer. The vehicle has been described as a 2-door with hatch as opposed to 4-door and hatch not specfied).

View APB & AMBER ALERTS in a larger map
Wide area map of Gaffney, South Carolina between Spartanburg and Charlotte, South Carolina.
Subscribe to RSS headline updates from:
Powered by FeedBurner