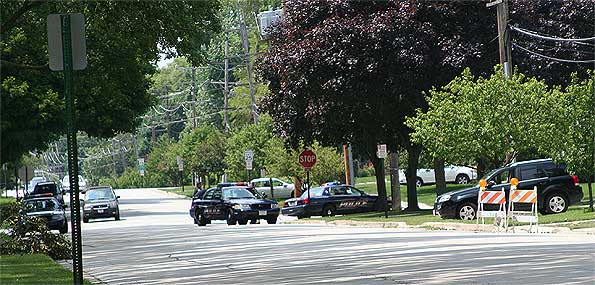 Position of three police cars shows the urgency of action when police contained at least two pit bulls after neighbors complained the dogs were running loose and chasing people.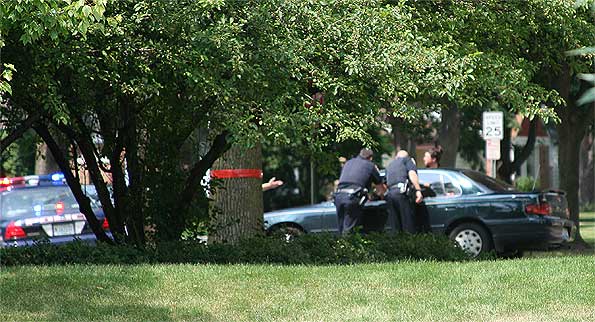 Police officers presumably remind the dog owner the importance of keeping the dogs from running loose, while two officers calm the dogs sitting inside the blue Toyota Corolla.
A possum in a garage, a collie running loose, an injured coyote on East Euclid, and pit bulls running loose and chasing people near Dryden and Oakton Avenue. All of these incidents occurred between 10:30 a.m. and 1:30 p.m. Monday.
Arlington Heights police acted quickly to detain two dogs just after 1:00 p.m. that were menacing some people on the block. The police responded with three squads and an animal warden to the potentially dangerous report that pit bulls were running wild and chasing people in the area of the 1100 block of North Dryden.
Police had the situation under control in minutes. No injuries reported for the Dryden and Oakton police call.