Arlington Heights police received a report at about 8:45 p.m. of two offenders who stole liquor from the liquor department of Jewel-Osco at 440 East Rand Road, and fled toward Gatsby's bar across the street on Rand Road. The two young males stole hard liquor.
Arlington Heights police are searching the area and looking for the offenders, who were imaged by a security camera at the Jewel Food Store.
The first offender is described as a young white, male 17-18 years-old with a thin build, wearing a black T-shirt, dark plaid shorts, black tennis shoes with white accents.
The second offender is described as a black, male 17-18 years old wearing white board shorts and a dark T-shirt.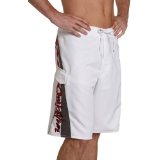 See more Board Shorts on Amazon.com …

View Arlington Heights Crime Blog in a larger map