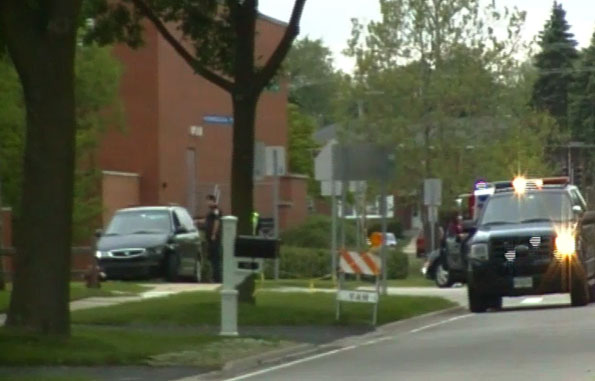 A car crash by Thomas Middle School sent one car onto the parkway near the school Thursday afternoon.
A minivan and a small car collided at Thomas Avenue and Belmont Avenue just before 12:45 p.m. Thursday. The minivan spun out to the parkway at the southwest corner of the intersection on the school grounds of Thomas Middle School after the impact.
At least one minor injury reported. No student pedestrians were injured or affected by the accident. Arlington Heights police and Arlington Heights firefighter/paramedics responded to manage the accident, which caused lane blockage of Thomas Avenue for a short time.