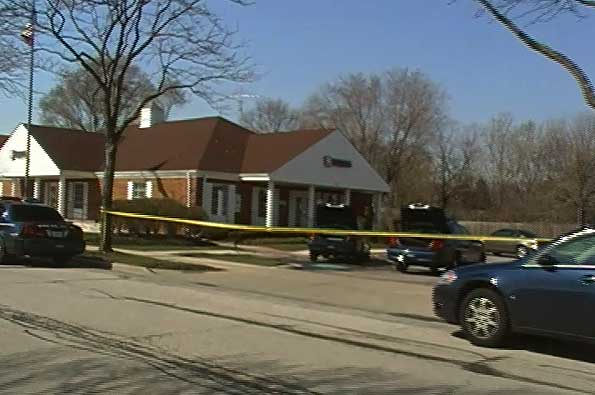 Harris Bank at Euclid and Kennicott was closed during investigation of an armed robbery Friday morning.
Armed robbery reported to Arlington Heights Police at the Harris Bank at 1007 West Euclid Avenue in Arlington Heights at about 8:56 a.m. The offender is described as a male/white in his late 20's with sandy blond hair and weighing about 170 pounds. He was reported to be wearing sunglasses, a black baseball cap, a burgundy safety vest over a gray sweashirt and light colored fatigue pants.
The offender displayed a handgun and was last seen southbound on foot on Kennicott Avenue from the bank. Arlington Heights police and the FBI are investigating.

View Arlington Heights Crime Blog in a larger map