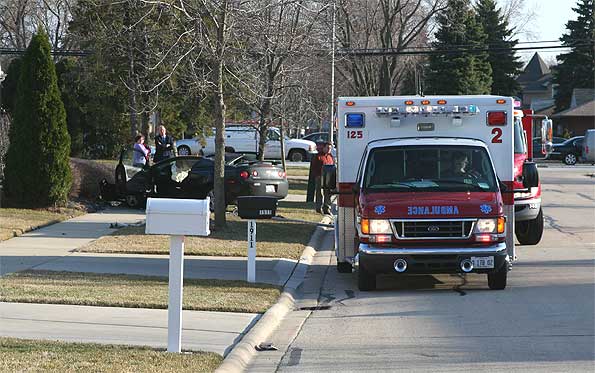 Paramedics prepare to transport accident victim to Northwest Community Hospital.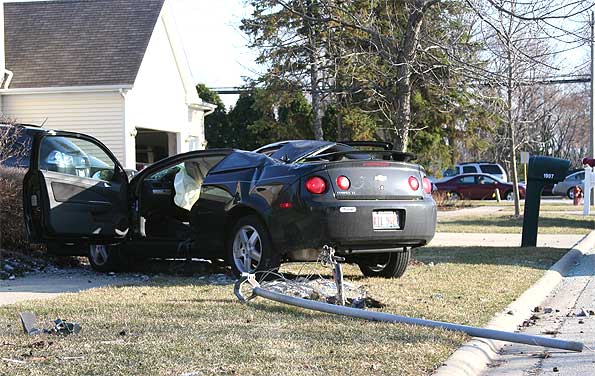 Light pole and car destroyed by accident of car versus light pole.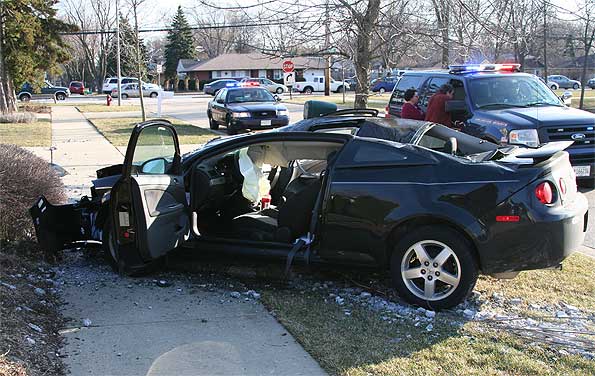 Damage to Chevy Cobalt LT from Thursday's accident with a light pole.
A one-car accident with a light pole injured one man Thursday about 5:00 p.m. in the 1900 block of North Ridge Avenue — just north of Palatine Road. The car hit the light pole, which fell across the roof of the car. Arlington Heights Fire Department paramedics transported one male to Northwests Community Hospital.
Arlington Heights Police are investigating.