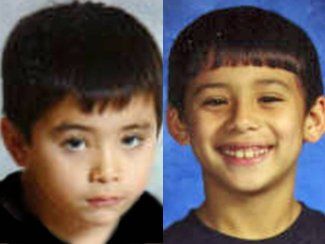 Jack Connolly (left) and Duncan Connolly.
AMBER ALERT:
Description of Abduction:
At the request of the sheriff's office in Mclean County, the Illinois emergency alert system is activated for an amber alert. The Mclean County sheriff's office has a confirmed child abduction that occurred at Leroy Police Department, 111 East Center, Leroy Illinois. Mother, Amy Leichtenberg, that Michael Connolly (the boy's father) was scheduled to drop the boys off at the LeRoy Police Department on Sunday, but never showed up.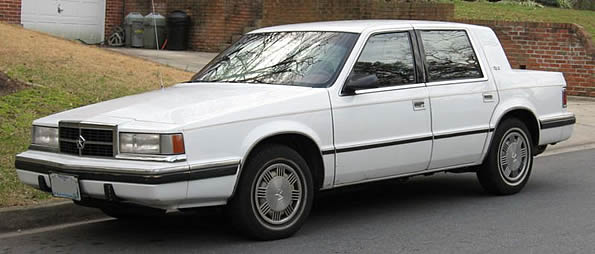 Dodge Dynasty file photo (unknown year) possibly similar to gray 1991 Dodge Dynasty associated with abduction.

ABDUCTED
Duncan G Connolly is a male Asian 9 years old, 3 feet 6 inches tall, 66 pounds, with brown hair and brown eyes, with a scar on his upper lip on the left side and a birthmark on his right thumb, wearing a green coat, burgundy hoodie and a black shirt, and black pants with a red stripe.
Jack D Connolly is a male Asian 7 years old, 3 feet 4 inches tall, 62 pounds, with brown hair and brown eyes, a scar on his right eyebrow and a surgical scar behind his right ear, wearing a red and blue coat and a blue shirt, and red and blue pants.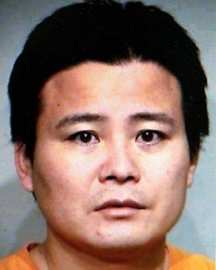 SUSPECT (father)
Suspect is Michael l Connolly, male Asian, 40, 5 feet 8 inches tall, 175 pounds, black hair and brown eyes driving a gray 1991 Dodge Dynasty, Illinois license A326109 (possibly headed to northwest suburban Hoffman Estates).
Anyone with information should call 9-1-1 and advise they have an amber alert report.
AMBER ALERT issued by the ILLINOIS STATE POLICE.
SMS: AMBER ALERT: Leroy,IL VEH: 1991 GreyDodgDynast IL a326109 CHILD:9YOAsianM 3'6/66 Br/Br CHILD:7YOAsianM 3'4/62 Br/Br SUSP:40YO Asian/M 5'8/175 Br/Blk CALL 309-888-5019
missingkids.com
Illinois AMBER Alert — amberillinois.org
Shop Now and Save at Amazon.com!