Accident scene video of four-car accident at Hicks Road and Carpenter Drive Sunday.
At least six people were injured in a four-vehicle crash at Hicks Road and Carpenter Drive about 12:30 p.m. Sunday. The crash involved an SUV, a compact car and two minivans. Accident victims were trapped in a silver Chrysler Town & Country and a red Dodge Caliber. At least three people were seriously hurt. Also three children were injured, but did not appear to be seriously injured when first checked at the scene. A Toyota RAV and a Ford Winstar were also involved in the crash, but did not require tows. At least three other people were involved, but were not injured and refused medical assistance.
Palatine Fire Department managed two extrications on two vehicles at the scene and sent three paramedic ambulances and fire/rescue vehicles. Buffalo Grove Fire Department and Arlington Heights Fire Department each sent paramedic ambulances to assist Palatine Fire Department.
View Larger Map
Hicks Road and Carpenter Drive were each blocked in both directions for at least 90 minutes. The accident occurred in the intersection.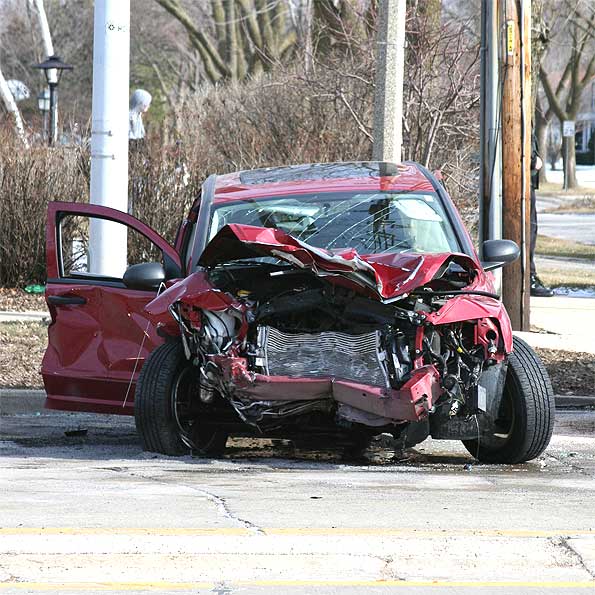 Red Dodge Caliber at the northeast corner of Hicks Road and Carpenter Drive.
Updated on: Feb 16, 2009 @ 12:59
Published on: Feb 15, 2009 @ 15:19