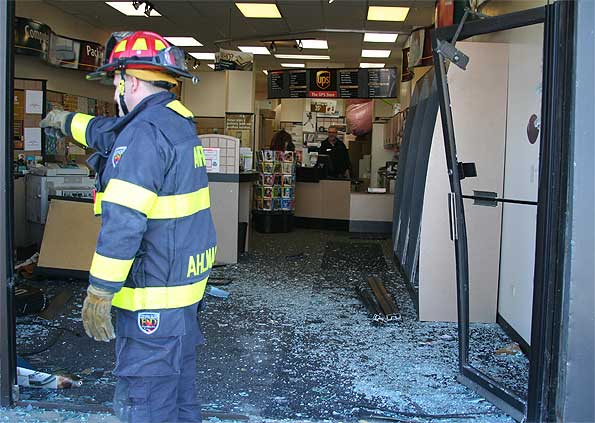 Arlington Heights Fire Lt. Pete Ahlman directs cleanup after male driver of a Lexus SUV crashed the front entrance to the UPS Store on Rand Road.
A Lexus SUV crashed through the front entrance of the UPS Store in the 300 block of East Rand Road just before 1:00 p.m. Monday. The entire vehicle entered the store, destroying the front glass window and door. The vehicle also damaged a common wall between the UPS Store and the Quiznos, next door. No injuries were reported.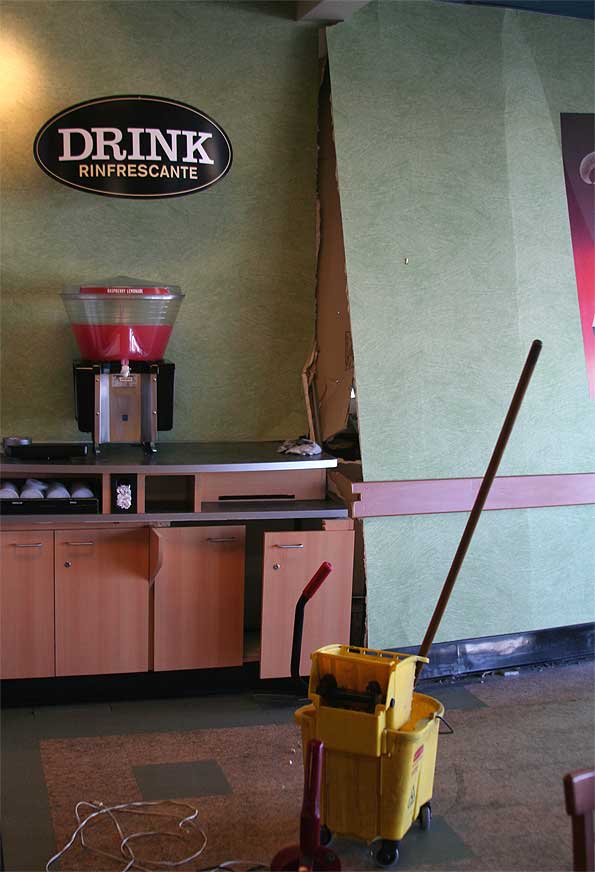 Quiznos damage to the common wall with the UPS Store.
Quiznos customers sat quietly eating their lunch after the accident — a little shocked at their close call. Quiznos employees quickly cleaned up debris from the front of their sandwich store.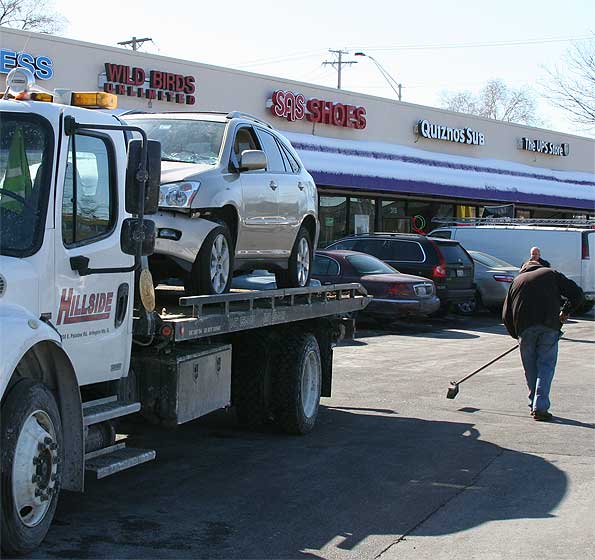 Hillside Towing cleanup after the Lexus SUV, which was already backed out of the store before rescue crews arrived.
Related websites …
quiznos.com
upsstore.com