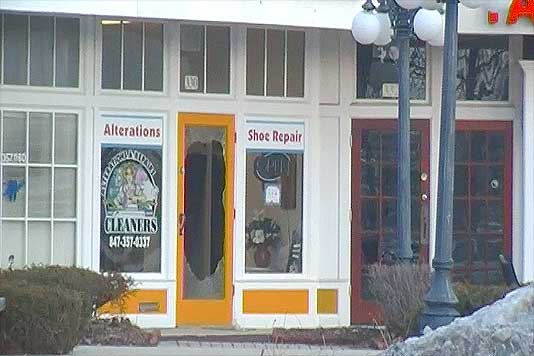 A glass front door smashed after a burglary at a cleaners in the 300 block of East Golf Road in Arlington Heights Sunday afternoon.
Several businesses were hit by burglars overnight or during the day Saturday in Arlington Heights. Burglars smashed glass front doors to enter businesses and steal property.
Arlington Heights Police waited outside business while owners arrived to assess damage and loss. Evidence technicians on the scene investigated the crimes Sunday.