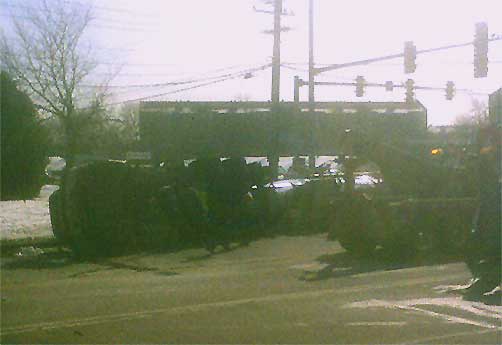 Cell phone pic of overturned tanker truck at Palatine Road and Wheeling Road.
A tanker truck overturned as it turned from eastbound Palatine Road to
northbound Wheeling Road around 9:30 a.m. Thursday morning in Wheeling [MAP/SAT].
The driver was injured. The tanker was filled with maple syrup or a related food product such as corn syrup. No major spills were reported.
Wheeling Road northbound and southbound lanes were closed for a
prolonged period Thursday morning. Wheeling Fire Department, Wheeling
Police Department and the Illinois State Police responded to this call.