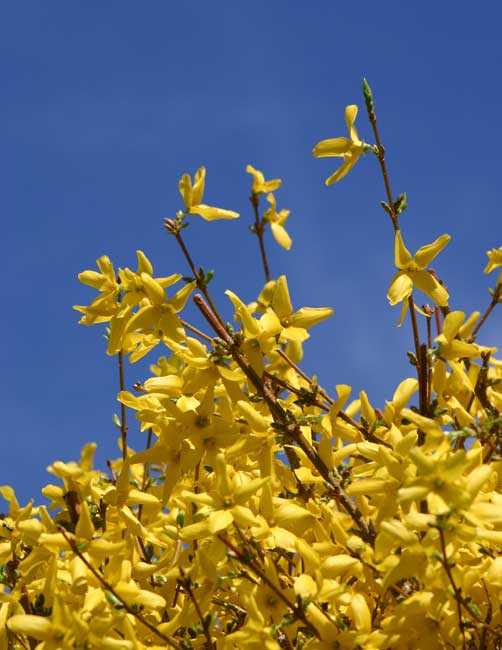 Forsythias showed their stuff on Friday. The brillliant yellow blossoms
are a sure sign that spring is here. There are seven species of
Forsythias, which were introduced here from China and Japan in the
nineteenth century. These shrubs actually require winter temperatures in
order to bloom and they are strong when exposed to frost. If you like
fresh-cut flowers, Forsythias make an excellent choice.
— alicia