THIS PAGE IS A DRAFT
In addition to Hyperlocal, Chicagoland, US & World news for a general audience, Arlington Cardinal designs custom online newspapers papers for families, individuals, businesses and organizations. You choose your own editions and sections to install, and what media sources to feed into your sections. There is no fee for subscription or any type of licensing. You only pay an initial fee for setup, which includes a title design (with you edition name), and section setup.
You choose a title for your newspaper, such as Murphy Gazette, Paul Daily Star, or Andrea Globe, etc. Just don't use the name of an existing media source (such as Daily Herald, Chicago Tribune, USA Today). Bob's News Today, Bob's Action News, Smith Family Herald are OK, but not Bob's Daily Herald, Bob's Daily Mail or Bob's USA Today. Please Google your chosen name before you submit the name. If we receive the unlikely notice of a cease and desist order, we will comply and request that you choose a new name. In other words, we won't fight the request.
If you want a little privacy, just use your initials for your title, such as AJT Times; or a street or neighborhood name, like Vail Avenue Times.
Suggestions …
Create a section for your college student children, which might include official Facebook and/or Twitter feeds from the official university or college, the local media for the college town, and the university police, and university or college athletic departments. Put all feeds in one section or have a section for each college student.
Create a section for your special interests, such as cooking, fitness, gardening, shopping, movies, astronomy, health, and more. All feeds must be family friendly.
Create a specialized sports section with feeds from your favorite teams.
If you travel to Florida in the winter months, create a section for your Florida city news location.
Suggested Sources …
Your local TV news stations
Your local newspapers
Network TV stations
History Channel
Food Channel
ESPN
Your favorite TV shows
FAQ
Can I use a domain name for my own newspaper?
Yes, you control your own domain name by using an Internet Domain Registrar, such as GoDaddy.com, and forward the address to the Front Page that we create. Otherwise you will get an easy to remember address, such as Arlingtoncardinal.com/ZigmanCourier
Can I make my newspaper private?
All newspapers are public. If you wish to have a private section we can help you connect to your own Blogger or WordPress blog to your newspaper with Arlington Cardinal sections.
Is it secure?
Since the newspapers are public, you may want to use a geographic name or initials instead of your family name for the newspaper title. If your small neighborhood has a Facebook or Twitter feed you might want to keep that out of your public feeds. Instead bookmark those feeds (neighborhood, condo association, etc.) separately and privately.
Will people find my newspaper on Google or other search engines?
Yes, that is very likely.
Can I add my own content?
Content on the news pages have to be family friendly. Any local news station type news is acceptable, but we don't want to have to monitor and moderate content that is added by non-media sources from the wild side of the Internet. It's the best way to keep the site Family Friendly.
Arlingtoncardinal.com entirely controls content that is allowed in your feed
Can I monetize my newspaper?
All content is monetized for Arlingtoncardinal.com. Google Adsense, native ads, and Amazon ads are placed alongside content in most pages of Arlingtoncardinal.com.
Arlingtoncardinal.com will place one or more Public Service Announcements (PSAs) for your favorite charity on your page. For example, you could chose to have a PSA for St. Jude's Hospital of Shriners Hospitals for Children on your news sections and pages.
Example of a St Jude Children's Research Hospital PSA …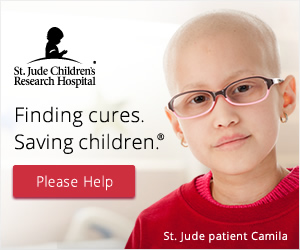 Example of a Shriners Hospitals for Children — Chicago PSA video …
Because of Shriners Hospitals for Children – Chicago PSA
Features for your own Family-Friendly edition
Full family or personal branding and customization
Multiple Sources
Real-time updates
Custom domain (entirely at your control)
Support
Only family-friendly feeds and outlinks are permitted. For example, your section can link to your local grocery store, but cannot link to content that is prohibited content (see examples of prohibited content below). For your convenience, you can have outlinks (to other websites) placed in your sections. This offers convenience for your daily activity and information flow.
Only official sites from TV news stations, newspapers, magazines, sports franchises, family-friendly businesses, family-friendly agencies and charities, and local/state/federal government agencies are permitted.
Prohibited Content
Adult content
Dangerous or derogatory content
Recreational drugs and drug-related content
Alcohol-related content
Tobacco-related content
Healthcare-related content
Hacking and cracking content
Pages that offer compensation programs
Misrepresentative content
Violent content
Weapon-related content
Content that enables dishonest behavior
Illegal content
If a feed changes, or tends to included excessively violent news content, the feed can be replaced by another source. A feed that changes content and includes prohibited content can be deleted without ini