Arlingtoncardinal.com/frontierdays
ENTERTAINMENT …
JEFFERSON STARSHIP …
Friday, June 30th • 8:00pm
Jefferson Starship
Singing songs such as "Volunteers," "White Rabbit," "Wooden Ships," "Somebody to Love," "Jane" and "Find Your Way Back." Original members David Freiberg, drummer Donny Baldwin, along with Chris Smith, Jude Gold and GRAMMY Nominee Cathy Richardson take us to music that is alive and well.
GIN BLOSSOMS …
Saturday, July 1st • 8:00pm
Gin Blossoms
Gin Blossoms sings five different formats, from "Hey Jealousy," "Found Out About You," "Follow You Down" and GRAMMY-nominated "As Long As It Matters," to "Till I Hear It From You." They will sing our favorites from albums such as Speed, and Wayne's World 2.
RICK SPRINGFIELD …
Sunday, July 2nd • 8:00pm
Rick Springfield
Rick Springfield brings music from the '80s, is a Grammy Award-winning singer, has sold 25 million albums and 17 Top 40 hits, including "Jessie's Girl," "Don't Talk to Strangers," "An Affair of the Heart," "I've Done Everything for You," "Love Somebody," and "Human Touch." He was in Ricki and the Flash and was the creepy Dr. Pitlor in True Detective.
HOOBASTANK …
Monday, July 3rd • 8:00pm
Hoobastank
Hoobastank is an American rock band with Doug Robb, Dan Estrin, Chris Hesse, and original bassist Markku Lappalainen. They have sold 10 million albums worldwide. Singles include "Crawling in the Dark", "Running Away," and "The Reason."
AMERICAN ENGLISH …
Tuesday, July 4th • 7:30pm
American English
The best Beatles tribute band of all time! Spanning the decades of hits from early Beatles to Abbey Road. American English brings us as close as they can to an ultimate Beatles experience with their amazing vocals and stage presence. Any Beatles fan wouldn't want to miss!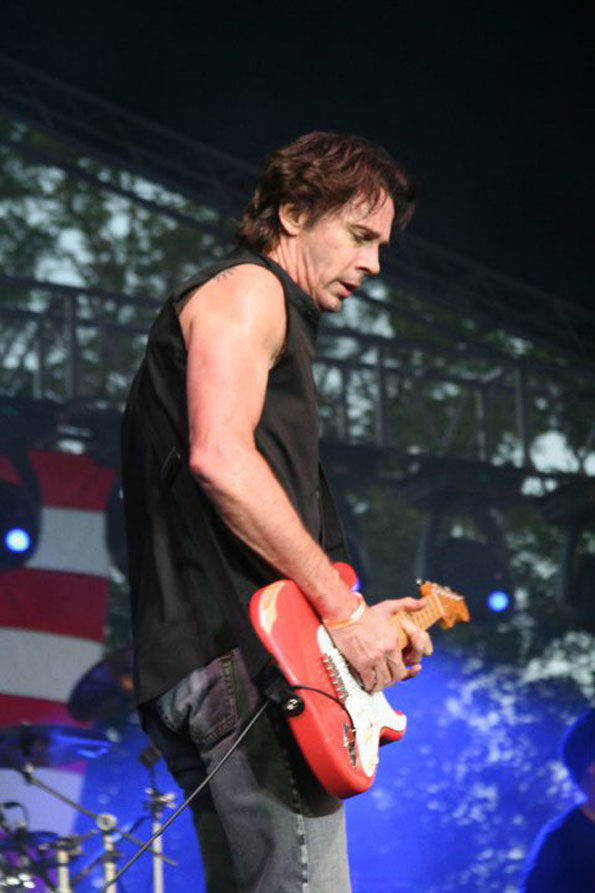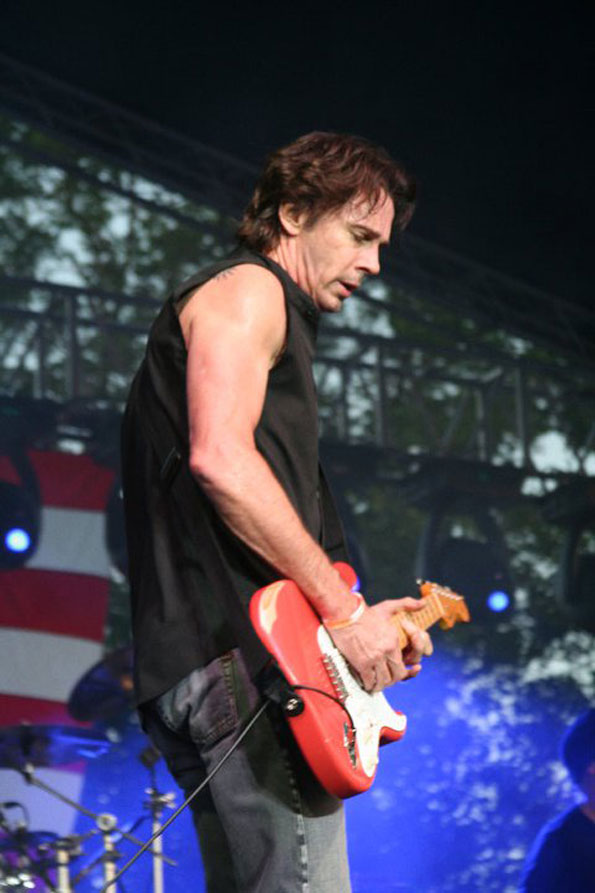 Rick Sprinfield in Arlington Heights at Frontier Days 2007.