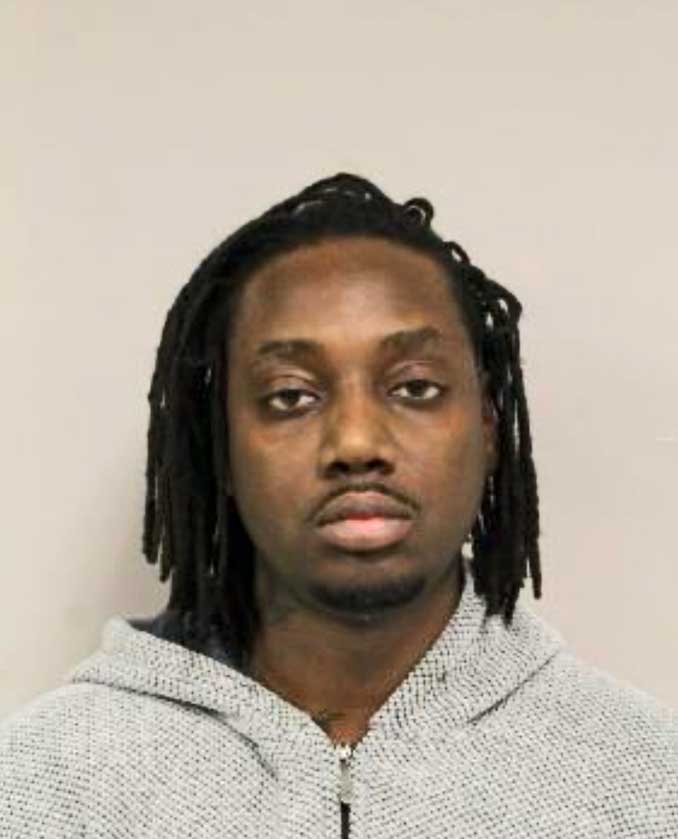 Recent police work in Palatine discovered a suspect unlawfully possessing a gun and illegal drugs in a Palatine business parking lot along Rand Road just northwest of Dundee Road. Palatine police officers discovered a suspicious vehicle in a closed business parking lot in the block of 1700 North Rand Road shortly after midnight on Saturday, February 5, 2022.
While investigating the suspicious vehicle, police discovered two occupants in the backseat of the vehicle. Officers could also see a handgun in the front center driver side cupholder. Neither vehicle occupant possessed a valid Illinois Firearm Owners Identification (FOID) Card. Police identified a 37 year-old male, Deonta Hoard, of the block of 2200 Nichols Road in unincorporated Arlington Heights (Palatine Township), in possession of the weapon and drugs. A search revealed several bags of narcotics including crack cocaine, powder cocaine, and heroin, along with a large sum of United States currency.
According to the Palatine Police Department, pursuant to their investigation, the Cook County States Attorney's Office approved charges against Deonta Hoard for …
one count of Armed Violence (Class X felony),
one count of Aggravated Unlawful Use of Weapon (Class 4 felony),
one count of Manufacturing/Delivery of Cocaine (Class 1 felony),
one count of Manufacturing/Delivery of Heroin (Class 1 felony), and
two counts of Possession of a Controlled Substance (both Class 4 felonies).
On Sunday, February 6, 2022 Hoard was brought to the Cook County Leighton Criminal Court Building in Chicago where his bond was set at $5000 (10% applies) by Judge Mary C. Marubio. Hoard's next court appearance is scheduled for today, Tuesday, February 8, 2022 at 9:00 a.m. at the 3rd District Courthouse located at 2121 Euclid Avenue in Rolling Meadows.